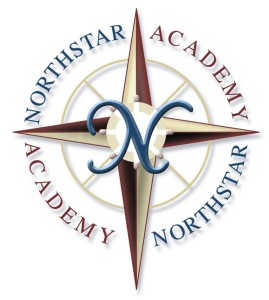 NorthStar Academy Quality
Quality is what you get when it comes to NorthStar Academy! The mission statement on their website states that "our commitment to Christ leads to our personal investment in you. Our commitment to you inspires and motivates NorthStar Academy's spiritual emphasis, academic excellence, and personal experience."
Spiritual Emphasis: encouraging students in their walk with God through Christ-centered, biblically-integrated instruction and interaction, modeling spiritual maturity
Academic Excellence: preparing students for life-long learning through high-quality, college preparatory, interactive, differentiated instruction, embracing multiple learning styles
Personal Experience: investing in students through friendly, supportive, responsive communication, providing sound guidance and building community through extra-curricular opportunities
NorthStar Academy has students in over seventy countries represented in NSA's student body; 68% of NorthStar students are U.S. citizens; 32% are students who maintain citizenship abroad.
Quotes From Students and Teachers
"Cynthia enrolled with NSA last year due to medical reasons but, has continued because she loves the teachers, curriculum, support and the flexibility it affords her.  Our younger daughter Natalia, is strongly considering enrolling in NSA next year because she sees how happy Cynthia is with the program, and how she has developed great study and organizational skills. Thank you for all you & the staff do for our children!"
"NorthStar has been great!  We feel very pleased with how things were run.  The communication was excellent and there was a personal touch not represented in a lot of the other online programs we researched.  You helped us in a very tough situation, and for that we are extremely grateful….everyone has been helpful the entire step of the way. I just wanted to speak my heart and appreciation for the ministry of Northstar Academy."
"I knew my older son needed a new education environment….. I am so very grateful for the blessing Northstar has been for us this year."
"I wanted to let your staff know that our daughter is LOVING the virtual class that you are offering. We are very pleased with the set up and the teaching. THANK YOU for offering this option for learning!"
"Thank you so much for checking in! It truly means a lot to know that I have people supporting me and that you are one of them! So far I am amazed by how compatible I have been with the Northstar courses I am taking. I love how straight forward the lessons are and how the topics are related back to Scripture. I am very impressed with the effectiveness of the lessons and the layout. I can already tell that this is going to be a wonderful and fruitful semester. Again, thank you very much for showing your compassion through your email. I hope that you have a great week as well!"
"We are incredibly pleased with NSA so far! I'm seeing and appreciating how involved the teachers are with our daughter's work and it shows in her grades, which are at this point the best grades she has had in years. So we are very pleased so far all around."
Accreditation
NorthStar Academy has been accredited from 2005 on and is one of the first Christian schools to receive their accreditation. NSA is accredited through AdvancED through the regional office of the Southern Association of Colleges and Schools, along with the Association of Christian Schools International. With these accreditations, you would have zero problems transferring credits to other schools or colleges. NSA has on their website a list of 98 colleges that have accepted students that have graduated from their program. That is itself is quite impressive!
Courses
What can we say about NorthStar Academy's courses? WOW! We will just add a link to the course page so you can see for yourself. Course page link.
You have the basic core courses, although those also go beyond basic.  You have lots of electives to choose from, and last, but not least, you have dual enrollment courses available to jump start your college. What else can a student ask for?!
Enriched Virtual Classes
NorthStar Academy offers something called Enriched Virtual Classes where students can be part of their classes with a teacher and other students. Enriched Virtual Classes are more like a standard school where students or parents prefer live classes, along with more accountability and firm assignment due dates. Here's what you can expect:
A weekly live class session
Morning and evening live session times to accommodate different time zones
Firm, weekly assignment due dates
A cohort of students taking the same course at the same time who start and end together
Courses for every core high school subject, plus some electives
You still have the opportunity to Skype, email, or instant message with your teacher throughout the week as always!
Enriched Virtual Courses Offered
Pre-Algebra EVP (MA8e)
Algebra 1 EVP (MATH100e)
Algebra 1 Honors EVP (MATH150e)
Geometry EVP (MATH200e)
Geometry Honors EVP (MATH250e)
Algebra 2 EVP (MATH300e)
Algebra 2 Honors EVP (MATH350e)
Trigonometry EVP (MATH410e)
Pre-AP PreCalculus EVP (MATH400e)
Language Arts 9 EVP (ENGL100e)
Language Arts 9 Honors EVP (ENGL150e)
World Literature EVP (ENGL200e)
World Literature Honors EVP (ENGL250e)
American Literature EVP (ENGL300e)
British Literature EVP (ENGL400e)
AP Literature & Composition EVP (ENGL500e)
Physical Science EVP (PHSC100e)
Physical Science Honors EVP (PHSC150e)
Biology EVP (BIOL200e)
Biology Honors EVP (BIOL250e)
Chemistry EVP (CHEM300e)
Physics EVP (PHYS400e)
World History Survey EVP (HIST200e)
US History Survey EVP (HIST310e)
Spanish 1 EVP (SPAN101ve)
Spanish 2 EVP(SPAN201ve)
NorthStar teachers, as a minimum, hold a bachelor's degree from a four-year university and with NorthStar being a faith based school each staff member must sign a faith statement stating as followed:
I believe in the Scriptures, both Old and New Testaments, to be the inspired word of God (Exodus 24:4; Psalms 19:7-10; Luke 24:44; Matthew 5:17-18), without error in the original writings (Deuteronomy 4:1-2), the complete revelation of his will for the salvation of man, and the divine and final authority for all Christian faith, life, and conduct (2 Timothy 3:16; 2 Peter 1:20-21).
I believe in one God (John 10:30), creator of all things (Genesis 1:1), infinitely perfect and eternally existing in three persons: Father, Son, and Holy Spirit (Matthew 28:19).
I believe that Jesus Christ, without change in his eternal deity (John 10:31-38); Hebrews 1:3), became man through conception of the Holy Spirit and virgin birth (Luke 1:31-35), that he died on a cross (Mark 15:23-26; John 19:16-18), a perfect and complete sacrifice, in our stead and for our sin according to the Scriptures (Hebrews 9:13-15; Ephesians 1:6-7). He arose bodily from the dead and ascended into heaven (1 Corinthians 15:3-4; Acts 1:6-11) where, at the right hand of God, he is now our high priest and advocate (Hebrews 2:16-17).
I believe that the ministry of the Holy Spirit is to glorify the Lord Jesus Christ (John 16:13-14) and, during this age, to convict of sin and regenerate the sinner upon belief in Christ (John 16:7-12; Romans 8:9; 1 Corinthians 6:11); at the time of regeneration baptizing the believer into the one body of which Christ is the head (Galatians 3:26-28) and to indwell, guide, instruct, fill, and empower the believer for godly living and service (Romans 8:26-27 & 15:13; Proverbs 3:5-6).
I believe that man was directly created by God in his own image Genesis 1:27), but fell into sin (Genesis 3). The entire human race is, therefore, lost and only through repentance (2 Corinthians 7:10), faith in Jesus Christ (Ephesians 2:4-9), and regeneration of the Holy Spirit, can salvation and spiritual life be obtained (Romans 8:13-14).
I believe that the atoning death of Jesus Christ and his resurrection provide the only ground of justification and salvation for all who believe (John 14:6; Acts 4:12), and that only such as receive Jesus Christ by personal faith are born of the Holy Spirit and by him sealed to the day of redemption (Ephesians 4:30).
I believe in the personal return of the Lord Jesus Christ (2 Timothy 4:1), and that the hope of his appearing has a vital bearing on the personal life and service of the believer (2 Timothy 1:8-10).
I believe in the bodily resurrection of all the dead (Romans 8:11), of the believer to everlasting blessedness and joy with the Lord (Romans 4:7-8), and the unbeliever to judgment and everlasting and conscious punishment (Matthew 25:46; Hebrews 10:29).
Bible Courses Available
NorthStar Academy has an amazing selection of courses to choose from. You and your student will find everything you would ever need and much, much more in NorthStar Academy's courses list.  No matter what you're looking for… from Guitar Lessons to Forensic Science, they have it all! Don't take our word for it, Go to NorthStar Academy's website through the link below and see for yourself…..