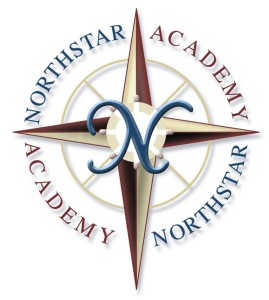 Accreditation: NorthStar Academy is accredited by AdvancEd through the Southern Association of Colleges and Schools. NorthStar is the first Christian online school  to receive this accreditation and has maintained this accreditation standards since November 2005. in June of 2016,NorthStar Academy was, also, awarded a second accreditation by the Association of Christian School International making NorthStar  one of the first online schools to receive this accreditation. You should have no problems with the credits received through this great school being accepted at other schools or colleges.
Physical Location: Southhaven, Mississippi
Year Founded: 1998
Teachers: NorthStar Academy's teachers all have Bachelor's degree from a 4 year University as a minimum. Your student will have teacher created assignments along with projects, test, and reviews.
Religious Affiliation: NorthStar Academy is founded on the belief that online education should be facilitated by godly teachers who are dedicated to providing sound faith based curriculum. The student centered courses are led by teachers who challenge students through standards based content.
Tuition and Fees: Teacher-Led program starts at $590 for a year-long basic course while Advanced Placement courses are $620.00 per course. The Enriched Virtual Program courses that have a once a week live class session start at $700.00 per year long course. Thees fees include registration fees, and shipping fees for books and materials.
Payment Plans Available: 3 payment Installment plans are available.
Graduation Requirements: Standard diploma, requires a minimum of 24 credits or 26 credits for an Advanced diploma.
Course Flexibility: Coursework is very flexible, "turn in" dates are offered to keep the student at a 9 month finishing pace and actualy 12 months to complete
Fast Facts:

You can have all of your course materials delivered to your place with their online bookstore.
Online enrollment any time of the year
A bachelor's degree from a four year university is the minimum requirement for each of Northstar's faculty.
Over 30 extracurricular activities to choose from, including special interest groups.
Your Student is given a full year to complete the 9-month school season including flexible start dates and due dates
Electives Offered:
Bible and Worldview
Computers and Electronics
College and Career
Languages
Fine Arts
School Website: http://www.northstar-academy.org/
School's FaceBook Page: https://www.facebook.com/NorthStarAcademyOnline
NorthStar Academy is tailored for individual families and schools around the world and is a wonderful school!  From their great extra Qualified Teachers to their Guidance Services, NorthStar Academy has what it takes to make your student successful in their educational path, and life choices along the way.
…………………………………………………………………………………………………………………………………………………………

Accreditation: 
Liberty University Online Academy is a great online school and is accredited through AdvancED which has been approved by the Virginia Council for Private Education and authorized by the Virginia State Board of Education. If your your student is enrolled in this program, they are in a quality private accredited academy. Should be no need to register as a homeschooler with your local school district. Credit transfer should not be a problem to other schools or colleges with this accreditation.
Teachers: The teachers at Liberty University Online Academy are licensed in their state,  or hold an advanced degree in their subject area. Teachers at Liberty assesses student work and are responsible for the curriculum along with academic well being of each student. Parents are encouraged to take an role in their child's education and develop the parent-teacher and student relationship as in a traditional brick and mortar classroom.
Physical Location: Lynchburg, Virginia
Religious Affiliation: Liberty University Online Academy seeks to develop young men and women with a faith in Jesus Christ and lead them to adhere to a Christian world view. Liberty works to prepared students to participate as Godly members of home, church, and society.
Tuition and Fees: Liberty University tuition is $495 per course taught in 16 week or 8 week online. Students are limited to the number of courses and they may register by term and in the overall program.
Payment Plan Available: Payment plans are available in 5 or 10 month plans for a $45 non-refundable fee.
Courses in Liberty Online Academy are offered in both full-year courses containing 10 units, equivalent to 1 credit. Half-year courses containing 5 units, equivalent to 1/2 credit.
Graduation Requirements:  26 credits are required to earn a General Education Diploma to graduate while Advanced Studies Diploma requires 30 credits.
Course Flexibility: Structured, flexible curriculum
Fast Facts:
Liberty Online Academy is one of the world's largest evangelical university and a leading Christian homeschooling program.
A wide variety of courses in multiple formats with 24 hour 7 days a week access to your studies and grades,
Curriculum is taught from a biblical perspective.
Flexible enrollment
Dual Enrollment options to get a head start on college are available starting the Junior year. Through Liberty's Dual Enrollment program, your student can take the Associate of Arts track. This full-time, program will allow you to earn an Associate of Arts Degree from Liberty University while still earning their high school diploma.
Electives: New electives are added regularly.
America's Colonial Foundations
American Literature
Civil War and Reconstruction
College Planning and Preparation
Computer Applications I
Consumer Math
Creative Writing
Essentials of Business
Family and Consumer Science
History of the Constitution
Music Appreciation
Spanish I
Spanish II
Trigonometry
School Website: http://www.liberty.edu/onlineacademy/
…………………………………………………………………………………………………………………………..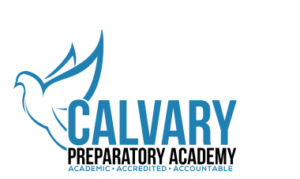 Accreditation: Calvary Preparatory Academy is accredited through the Western Association of Schools and Colleges. Calvary is one of the few regionally accredited online high schools. Having this accreditation makes Calvary's credits recognized across the United States and internationally.   As a fully accredited online high school, students are able to pursue careers in all different types of work.  Credits and transfers from Calvary are recognized by other accredited schools. Calvary regularly sets the standards of accreditation that other schools look for.
Teachers: Calvary Preparatory Academy's teachers and staff are trained, and have great credentials. The curriculum is standards based, and the college preparatory curriculum focused on student objectives. The students are expected to set Learning Results. There is a Board of Supervisors meet to govern the affairs of the school.  This school encourages and provides strong parent engagement in their child's education.
Founded: 2009
Physical Location:  Escondido, California
Religious Affiliation: Christian based with a chapel affiliation through Calvary Chapel of Escondido, now known as Cross Connection Escondido.  Calvary Preparatory Academy welcomes students from all walks of life and denominations.
Tuition and Fees: $4200 Annual Tuition is for 12 Semester Courses with a  payment plan available. Payment per Month: $420 per month, spanning 10 months, or payment per Semester: $2100 per Semester (6 Courses)
Graduation Requirements: 22 units are required to graduate from Calvary Online School
Course Flexibility: Self-paced
Fast Facts:
Calvary believes that the Christian faith must be the cornerstone that all Christian schools use to devise their curriculum.
Calvary is the first tablet-only online school
For its Web-based learning environment, Calvary uses Apex Learning, a top of the line provider in the field.
Unique online bible classes that delves into biblical history, literature and articles of the Christian faith are provided by the school.
Best instruction from credentialed faculty using state of the art curriculum and cutting edge technology.
Electives: 
College & Career Prep I & II*
Computers in Business
Creative Writing
Intro to Computers
Intro to Typing A & B
Media Literacy
Musical Instrument
Reading Skills & Strategies
Student Leadership
Website Design
World Geography A & B
Writing Skills & Strategies
Yearbook
Visit Website: http://calvaryonlineschool.com/
…………………………………………………………………………………………………

Accreditation: Alpha Omega Academy is Accredited through  the North Central Association Commission on Accreditation and School Improvement a division of AdvancED, the largest accreditation group representing over 32,000 schools.  Accreditation mean your student's credits are more likely to be recognized by colleges and when transferring to another school. Accreditation improves your student's chances when applying for federal student aid along with scholarships for college. Accreditation helps to make a clear path toward successful transition after High School.
Vision-Mission: Alpha Omega Academy's vision is Changing education for the glory of God, and their mission is to Educate, inspire, and change lives.
Alpha Omega Academy's statement of faith is that they believe that both the Old and New Testaments are the inspired Word of God, revealing the three Persons of the Godhead: Father, Son, Holy Spirit. They believe in the incarnation and virgin birth of our Lord and Savior Jesus Christ as true God and true man, that man was created in the image of God, but is separated from God by sin. They believe that man is redeemed by grace through faith in Christ's vicarious atonement for sins, by the shedding of His blood on the cross, and that the gift of eternal life is available to all men, that those who receive Christ by faith are regenerated by the Holy Spirit and thereby become children of God. They believe in the bodily resurrection of Christ, His imminent return, and his resurrection of His people to life everlasting.
Founded: 1992
Physical Location: Rock Rapids, Iowa
Religious Affiliation:  Alpha Omega Academy's focus is on educating the whole student, both mind and spirit. Alpha Omega Academy thinks of each student as a gift from the Creator, and knows that academic potential is guided by belief and values, and true individual growth comes from faith in God.
Tuition and Fees: 
Grades 1-5 Avg 4 Courses – $1592
Grades 6-8 Avg 5 Courses – $1992
Grades 9-12 Avg 6 Courses – $2392
Prices are when paid in full. Payments are available.
Payment Plan Available: Monthly
Graduation Requirements: High School Diploma Track and College Prep Track both require 21 credits to graduate.
Course Flexibility: Self-paced
Fast Facts:
Over one hundred Christian courses to choose from with flexible, personalized learning programs.
 Combined teaching experiences of 460 plus years amongst their online academy teacher
340 plus colleges have accepted Alpha Omega Academy's graduates
Electives: 
Earth Science
British Literature
Consumer Math
American Literature
Pre-Algebra
Trigonometry
Science 9
Civics and Word Geography
Civics
Twentieth Century American History
State History and Government
U.S. Constitution
U.S. Civil War
Spanish
Vietnam Era
French
Art
Business Computer Information Systems
Family and Consumer Science
Fundamentals of Programming and Software Development
Introduction to IT Support and Services
Music Appreciation
Music Theory
New Applications: Web Development in the 21st Century
Office Applications I
Office Applications II
Technology and Business
Accounting
Computer Literacy
Essentials of Business
Fundamentals of Digital Media
Small Business Entrepreneurship
College Planner
Driver's Education
Essentials of Communication
Fundamentals of Computer Systems
High School Health
Introduction to Information Technology
Introduction to Network Systems
Personal Finance Literacy
Physical Fitness
School Website: http://www.aoacademy.com/ and visit their School Website Facebook Page: https://www.facebook.com/aoacademy
…………………………………………………………………………………………………………………

Religious Affiliation: Western Christian Academy Believes in both the Old and the New Testaments, and that man was created in God's image.
Accreditation: Western Christian Academy is accredited through the North Central Commission on Accreditation and School Improvement for their 6th through 12th grades and they are accredited through the National Association of Private Schools for their Pre K through 5th grade classes. Western Christian Academy has had their accreditation in all 50 states now for the 33rd year.
Tuition and Fees: Western Christian Academy offers payment options that include a monthly payment option, which includes 10 monthly payment option, which includes 10 payments at $270, quarterly payment option, which includes 4 payments at $647, and semester payment option, which includes 2 payments at $123
Graduation Requirements:
Honors: minimum of 270 total units
College Preparatory: minimum of 260 total units
General: minimum of 240 total units
Vocational: minimum of 240 total units
Course Flexibility: Students move through lessons at their own speed, this allows students more time when needed. Teachers are available through a built in message center, plus email, Skype, and other tools.
Fast Facts:
Western Christian Academy also uses mobile application to provide mobile access to important school information such as events, instant alerts, and reminders.
Western Christian has served thousands of home education families for over 30 years in all 50 states!
Western Christian offers either "Online With Support" or "Online With Teacher On Call" for our 3rd-8th grade online curriculum.
Electives:
Business Courses:
Business Computer Information Systems
Digital Arts
Essentials of Business
Essentials of Communication
Career and Technical Education Courses:
Architecture & Construction
Construction Careers
Introduction to Careers in Architecture & Construction
Arts, A/V Technology & Communications
A/V Technology & Film Careers
Introduction to Careers in Arts, A/V Technology & Communications
Business Management & Administration
Business Law
Career Management
Office 2010 Applications I
Office 2010 Applications II
Office 2013 Application I
Office 2013 Application II
Small Business Entrepreneurship
Technology & Business
Education & Training
Introduction to Careers in Education & Training
Teaching & Training Careers
Finance
Banking Services Careers
Introduction to Careers in Finance
Government & Public Administration
Introduction to Careers in Government & Public Administration
Health Science
Careers in Allied Health
Nursing: Unlimited Possibilities & Unlimited Potential
Human Services
Introduction to Consumer Services
Information Technology
Fundamentals of Computer Systems
Fundamentals of Digital Media
Fundamentals of Programming and Software Development
Introduction to Information Technology
Introduction to Information Technology Support and Services
Introduction to Network Systems
Network System Design
New Applications: Web Development in the 21st Century
Software Development Tools
Manufacturing
Careers in Manufacturing Processes
Marketing
Careers in Marketing Research
Introduction to Careers in Marketing
STEM
Engineering & Design
Engineering & Innovation
Engineering & Product Development
Transportation, Distribution & Logistics
Careers in Logistics Planning & Management Services
Introduction to Careers in Transportation, Distribution & Logistics
Honor courses
Calculus
Comparative Government and Politics
English Language and Composition
Macroeconomics
U.S. government and Politics
U.S. History
Language Courses:
French I
French II
Spanish I
Spanish II
Spanish III
Language Arts Courses:
American Literature
British Literature
Composition
Mathematics Courses:
Consumer Math
Fundamentals of Algebra
Integrated Math 1
Trigonometry
Science Courses:
Earth Science
General Science III
Geology
Integrated Physics and Chemistry
Life Science
Social Science Courses:
20th Century American History
Bible Doctrine
Civics
Civil War
Mankind – Anthropology and Sociology
State Histories
Vietnam Era History
Other Courses:
ACT Test Prep
College Planner
High School Health
Family and Consumer Science
Foundations for Living
Music Theory
Personal Financial Literacy
Physical Education
Physical Fitness
School Website: http://www.westernchristianacademy.com
………………………………………………………………………………………………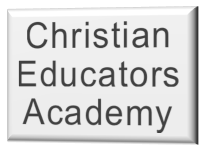 Founded: 1981
Physical Location: Cape Canaveral, Florida
Religious Affiliation: Christian
Accreditation: Christian Educators Academy is accredited through AdvancED, one of the largest accreditation agencies, and has accredited over 20,000 high schools and colleges around the world, along with the Southern Association of Colleges and Schools which accredits most all the major colleges and universities in the southeastern United States. These are great accreditation's making credits earned through this program very transferable to other Schools along with Colleges and Universities.
Tuition and Fees: A standard one year tuition for High School is $2600 or $1800 for a Semester. If you pay in advance you can get some discounts. Extra classes such as Dual Enrollment cost extra.
Payment Plan Available: Additional $200 per year for payment plans on installment basis that are based on an initial down payment, plus 4 monthly installments.
Graduation Requirements: Christian Educators Academy's graduation requirements are based off the requirements of the State of Florida Department of Education, and aligned  with most 4 year colleges entrance requirements.
Course Flexibility: Students can expect to spend 2.5 hours per course per week. There is a requirement for the student to attend 180 days, although the student can finish at a faster pace if they like. High School is 15 to 20 hours a week with the Middle School only needing 12 to 15 hours a week.
Fast Facts:
 97% percent of graduates continue to colleges, universities or have joined a branch of the military.
Full-year courses are designed keeping in mind the flexibility of schedules to give students time to advance without time constraints
To enhance the learning experience, the school is using APEX Learning, one of the leaders in providing digital curriculum for secondary education, as well as Pearson's Gradpoint.
Electives: 
Accounting
Anthropology I and II
Archeology
Astronomy
Digital Photography I and II
Forensic Science I and II
Hospitality and Tourism
Veterinary Science
World Religions
Principles of Marketing
Music Appreciation
Art Appreciation
Fine Arts
Multicultural Studies
Writing Skills and Strategies
Technical Dance
Voice/ Musical Instrument/Orchestra
College and Career Prep I
College and Career Prep II
HOPE
Physical Education-organized/ competitive sports
Health I
Health II
Religious Personal Studies I-V
Media Literacy
Writing skills strategies
Sociology
Psychology
SAT PREP Course
Business Law
Early Childhood Education
Medical Terminology
Anatomy and Physiology
Introduction to Law
Criminal Investigation
Business Communication
Research Methods
Introduction to Criminal Justice
Advanced Classes Available:  Christian Educators Academy also has available Dual Enrollment, Honors-AP, and College Prep classes available.
School Website: http://christianeducatorsacademy.com/
School's Facebook Page: https://www.facebook.com/ChristianEducatorsAcademy
………………………………………………………………………………………………………………………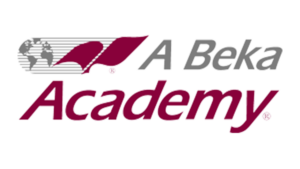 Accreditation: A Beka Academy is accredited through Middle State Association of Colleges and Schools Commissions on                   Elementary and Secondary Schools, and the Florida Association of Christian Colleges and Schools. Even with great accreditation's like these, you should always ask the school you plan to attend about their Accreditation and if they have had any issues with credit transfers.
Statement Of Faith:  A Beka Academy's Statement Of Faith says that they believe the Bible, the sixty-six books of the Old and New Testaments.
Tuition and Fees:Tuition is $789, plus books which costs $280 for a total of $1,069 a year.Payment Plan Available: Tuition Only: 6 monthly payments at $94.83/payment
Tuition & Books: 6 monthly payments at $141.50/payment Each plan requires $250 downpayment.Graduation Requirements:24 total credits required for graduation (minimum of four credits with A Beka Academy in the 12th grade year).Course Flexibility: The Independent Study Program allows for maximum flexibility and parental adjustments to the curriculum.Fast Facts:
All programs use thoroughly developed Christian Textbooks.

Students may use DVD's for instruction, Video Streaming and live hook-ups for learning.
Electives: 
Physics
Consumer Math
Business Math
Spanish 1
Spanish 2
Speech
Keyboarding
Document Processing
y)
Physical Education 2
Orchestra 1
Orchestra 2
School Website: http://www.abekaacademy.org
School's Facebook Page: https://www.facebook.com/A-Beka-Academy-218805498154135/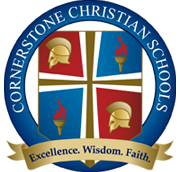 Physical Location: San Antonio, Texas
Accreditation:
Cornerstone Christian Schools is accredited through AdvancED the largest accreditation group, along with The Association of Christian Schools International. Cornerstone Christian Schools are also certified by the Texas Private School Accreditation Commission and recognized by the State of Texas Education Agency.
Statement Of Faith: Cornerstone Christian Schools will create a Christ-centered teaching and learning environment of unprecedented excellence designed to develop each student to their maximum potential spiritually, intellectually, physically and socially.
Teacher: 
Cornerstone Christian Schools offers a one on one student to teacher environment with teachers that hold a minimum of a four year degree and each teacher is state certified in their prospective areas. Parents can be assured that Cornerstone Christian Schools teachers and curriculum meet high standards.
Fast Facts: 
Affordable tuition
Rolling enrollment
Flexible learning schedule
Experienced, certified teachers and administrators
Christ-centered curriculum
Optional Graduation ceremony in San Antonio, Texas
Diploma program or independent courses available
Bible Classes:
Bible – 3rd through 8th
9th – New Testament Survey
10th – Old Testament Survey
11th – Bible Doctrine
12th – Christian Faith and Living
Electives:
American Literature
British Literature
Business Computer Information Systems
Civil War
College Planner
Digital Arts
Essentials of Business
Foundations for Living
High School Health
Music Appreciation
Music Theory
Personal Financial Literacy
Physical Education
Physical Fitness
Spanish I
Spanish II
Speech
Trigonometry
Twentieth Century American History
Vietnam Era
State History
Tuition Cost:
$150 – First-time Student Registration Fee
$100 – Re-Enrollment or part-time students (for returning students – no placement testing.)
Part-Time students may register for .5 to 3.5 courses.
Students with 4 or more courses are considered full-time students.
$400 per online full-credit course
$200 per half-credit (semester) course
(All 2016-17 courses will reflect an increase at $450 per full-credit course and $225 for half-credit course)
Additional fees:
Graduation Fee – $50
The graduation fee covers diploma and official transcript only.
MAP Testing Fee – $50
Standardized testing fee required of all students in grades 3 through 11.
Lab Fees – $50
Chemistry and Biology fee for virtual labs on an external website.
Payment Plans:
Registration fees are billed at time of registration. CCS Online School offers a tuition payment plan, for full-time students only, as follows:
1st payment – 50% of Total Tuition – Due after placement, before curriculum is assigned.
2nd payment – 50% of Total Tuition – Due 120 days after first tuition payment.
Payment 2 must be made before second-semester courses can be activated.
Note: Tuition will be paid by debit or credit card only. This information and much more can be found on school's website link that I have provided below.
Click here to get to Cornerstone Christian School's Website!
……………………………………………………………………………………………………………………….

Physical Location: Plano, Texas
Religious Affiliation: SevenStar believes in the Bible itself, as the inspired and infallible Word of God.
Accreditation:  Sevenstar Academy is accredited by the North Central Association, a division of AdvanceED, the largest accreditation groups. The AP Courses are College Board approved, and several of their courses have gone through an additional approval process for the University of California schools.
Teachers: SevenStar Academy's teachers are certified in a relevant subject. The teachers instruct students in faith, and sharing Christian Testimony, they also hold student's accountable, grade coursework, provide guidance, and answer questions.
Tuition and Fees: For standard courses/electives, tuition is $580 per credit for full time students. For Dual Credit courses, tuition is  $680 per credit for full time students. You need to pay one-time application fee at $45.
Graduation Requirements: 
26 credits are required for diploma with honors. For standard diploma, students must complete 40 hours of volunteer service each year that they are enrolled with Sevenstar Academy.
Course Flexibility: Flexible

Fast Facts:
Sevenstar have rigorous courses that meet and exceed all national standards and recommendations.
The school offers year-round enrollment.
The staff and faculty teaches students how to think critically in the context of a Biblical worldview with the desire to glorify Christ and to become independent thinkers with a well-rounded and personalized educational experience.
Electives:

Thinking and Learning Strategies
Critical Thinking and Study Skills
ESL
Forensic Science I: Secrets of the Dead
Forensic Science II: More Secrets of the Dead
Health (Life Management Skills)
Music Appreciation
Personal Fitness
Psychology
Social Problems I
Social Problems II
ACT Prep
School Website: http://sevenstar.org/
School Facebook Page: https://www.facebook.com/sevenstaronline
……………………………………………………………………………………………………………………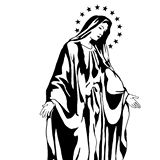 Mother of Divine Grace School
Physical Location: Ojai, California
Year Founded: 1995
Religious Affiliation: Catholic
Accreditation: Mother of Divine Grace School is an accredited private school, they are accredited through Western Association of Schools and Colleges. The school is also a member of the Better Business Bureau.
Teachers: Mother of Divine Grace School's teachers have lots of training and experience with the distance education program. There are two levels of teacher involvement with this program. There is the Teacher Review Program, and Teacher Services that can be added for extra help and guidance.
Tuition and Fees: Mother of Divine Grace School's tuition break down varies as to what you want for the student to have in the school year. There are different prices for different grades and classes. Tuition Page.
Graduation Requirements: A required credit of 27.5 are required for graduation which meets or exceeds most college entrance requirements
Course Flexibility: Directed, assisted, and enhanced
Fast Facts:

School's consultants are all trained in classical methodology and are extending assistance to families to develop and achieve success
The school has over 4,000 students
To fit your educational needs, there are four different methods of structure to choose from :
Teacher Review Program – consisting of a minimum of three consultation per year, review of the student's work, yearly assessments and record keeping.
Teacher Services – weekly interaction between students and teachers, phone calls being monthly or twice a month as well as assistance from teachers with the grading of the papers, quizzes, test, and teacher consultations regarding concepts and goals for student.
Special Services Program – to help parents find resources and a curriculum to fit your special needs child, this program provides consultants specialized in this field.
School Website: https://www.motherofdivinegrace.org/