We, here at OnlineHighSchoolCredits.com, are on a mission! That mission is to make it easier to navigate through the decisions of choosing an online high school by providing to you the most informative, up-to-date, resource-rich online high school website on the Internet. We've all been there…whether you, unfortunately, have a child being bullied at school, a son or daughter struggling and falling behind, a teen that is so bored with the curriculum their grades are failing because they lack the challenge they need… or, simply, you just want a quality, enhanced homeschool education to give that edge they need to make it into the college of their dreams!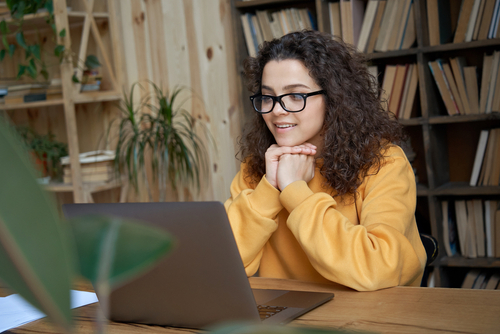 Check out our list of some of the Frequently Asked Questions about online schooling to get you and you student off to a great start. We have developed a methodology that we feel is KEY to providing a positive online learning experience for you and your child. We are also developing articles with invaluable information, such as, accreditation of online high schools, transferring credits, tips for self-motivation in regards to the "magic" of distance learning and how to prepare your teen for their all-important senior year.
Speaking of "senior year"….what's the next natural step after high school? COLLEGE! We are dedicated to arming you with all of the resources we can provide to make the best choices to bring in the best scholarships, the importance of groups and clubs, volunteer work, and how to fill out the dreaded, but necessary, FAFSA "Free Application for Federal Student Aid" form. If attending a high school online is appealing, attending an online college may be JUST as appealing. Our online college team will furnish you with a "beginner's guide" to choosing the best online college and what all of that entails.
We are dedicated to not wasting your valuable time with "filler", but to bring quality information that will ease the perils of your journey in tracking down the absolute suitable online high school for your individual situation and needs!
WELCOME TO ONLINEHIGHSCHOOLCREDITS.COM!
____________________________________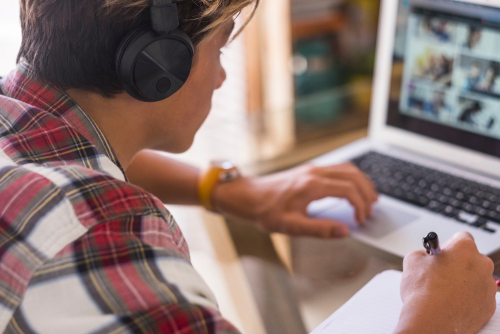 A virtual high school education is an incredibly viable option in this day and age. Students across the globe that are of all ages can enjoy strong, independent diploma programs that are well-accredited and include exciting opportunities to engage with other students, faculty members, and school partners. Whether students are looking for a curriculum that is founded in the teachings of Christianity, or one that is unaffiliated with religion, there are numerous options available for all.
Online high school programs have an enormous amount of flexibility, yet most involve hands-on, interactive learning experiences that broaden one's horizons and interests significantly. Or, if a more structured and synchronous program is desired, there are options available for every individual. READ MORE>>>