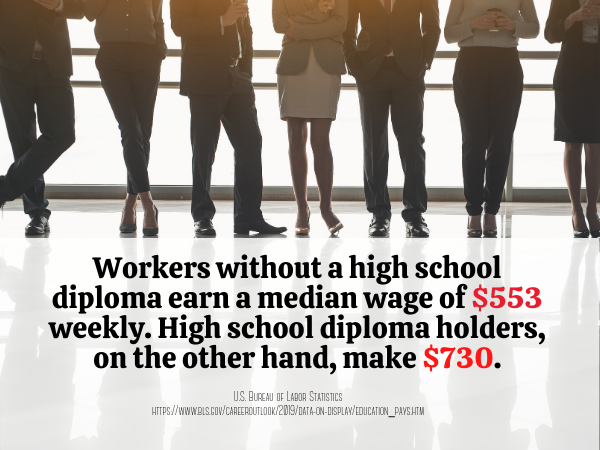 Students ages eighteen years and above are generally considered adult learners, while other schools require a higher age to qualify. Most of the students under this category return to school to get their diploma after becoming parents, getting married, being employed, or serving in the army. The adult learner programs are set up, especially for their group, as the curriculum was planned to maximize learning while juggling work and family life outside the academic scheme. These learners aim for more than just passing the General Education Development (GED) test. Their goal is to get a high school diploma to advance in their education, to get a higher paying job, or to make life just a little bit better and easier.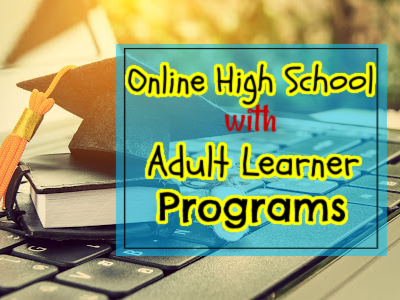 With all the duties and responsibilities that adult learners have to face and accomplish in their day-to-day life, online high schools with adult learner programs are surely heaven sent for them. The nature of online high schools being less demanding and more flexible, especially when it comes to time, can surely ease adult learners' academic load than a traditional brick and mortar high school. You only need to think about the tuition and the internet to access classes on the financial aspect. Aside from those expenses, there is no transportation, food, and miscellaneous expenses outside the home that you need to think about.
The quality of education is not compromised when you enroll in an online high school. The diploma you get in a quality online high school is equivalent, academically speaking, to that in a traditional school. Make sure, however, that you enroll in online high schools that are accredited and recognized by the United States Department of Education (USDE).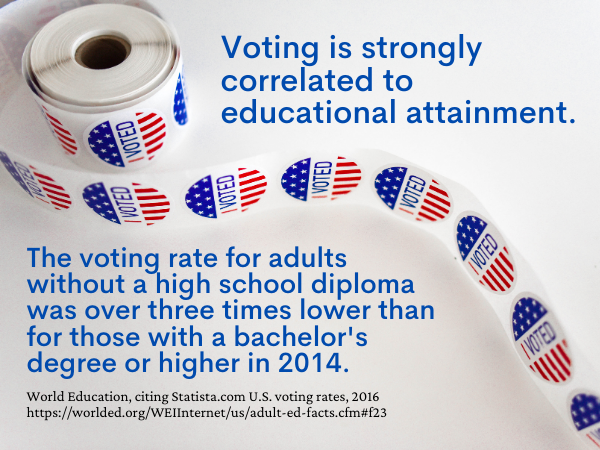 Although things may not work out originally planned in terms of your academic path, online high schools with adult learner programs are more than willing to organize a schedule and plan with their students to achieve the mutual goal of getting a quality education and a diploma.
Are you are an adult learner planning to ride on the academic train again? Here's a list of online high schools with adult learner programs you can choose from:
6625 The Corners Parkway, Suite 500
Norcross, GA 30092
James Madison High School is accredited nationally and regionally by the Distance Education Accrediting Commission and the Southern Association of Colleges and Schools Council on Accreditation and School Improvement. These accreditations are of great importance as most universities and colleges only admit holders of accredited diplomas.
The Adult Program offered by the school allows the learner to choose his or her schedule any time of the day or night. It is also self-paced, and your academic calendar is definitely up to you. You also get to choose among the three diploma tracks under the program – General Diploma, College Prep Diploma, or Career Pathways.
The General Diploma has 23 credit hours, which you can earn from state-certified teachers and highly experienced and trained academic advisors. If your goal is to complete high school as a work qualification or as a ticket to enrolling in a trade or career school, this program will suit you.
If you plan on proceeding to college after getting your high school diploma, the College Prep Diploma is the right diploma track for you. Under this track, you will undergo rigorous and advanced academic training, which will surely prepare you for the college education you want to pursue.
The Career Pathways diploma track is focused on acquiring job skills for their students. You get to earn a general high school diploma and a Career Pathways Certificate by graduating. You can either proceed to get a college education or seek a real job under your chosen field through course electives like carpentry, child care, electrical, event planning, medical billing and coding, medical office assisting, pharmacy assisting, plumbing, sterile processing, and veterinary assisting.
You can transfer up to 17 credits out of the 23 credits in these programs from your previous high school, which will save you a lot of time and money for tuition.
601 Carlson Parkway, Suite 1250
Minnetonka, MN 55305, USA
The school offers an Adult Fast Track Program that guarantees that you can graduate only after a few months. Courses you have taken in your previous high school are given due credits to speed up your academic journey. If you have already taken and passed certain subjects in the General Education Development (GED) test, you can likewise have them credited on your way to a high school diploma.
The school is accredited by various agencies such as the AdvancED, NCA, SACS, and NWAC. The program is completely self-paced, and the accredited high school diploma you earn is accepted by technical schools, colleges, universities, employers, the military, and the US government, whichever track you choose later on. On top of that, you earn college credits.
Anyone at least 18 years of age can enroll in the program. The $99.90 tuition is paid monthly. Because the program is self-paced, you can save some money if you finish your courses at the soonest time possible.
2657 Windmill Parkway #142
Henderson, NV 89074
The International Virtual Learning Academy accepts students from anywhere across the globe. It is a private K-12 school duly accredited by the USDE, Cognia, SACS CASI, and NWAC. They offer various courses and NCAA approved courses that will make you eligible to apply to any sports college you want in the future.
The Academy's Online Adult High School Program lets you earn your diploma as early as 18 months. They assess your placement and consider exemptions from certain classes upon taking the pre-test. The enrolee's previous high school subjects based on the transcript are also given proper credit, but to get a diploma from IVLA, one must take a minimum of four units with the academy. The Edmentum curriculum has 27 courses that will equip you with the knowledge you need to advance in the community or technical college or your chosen career. The program will let you customize your course appropriate for your age, communicate with teachers and other learners, and access all the learning materials, tests, and assignments.
The teachers and client support staff understand your need for education and your need for outside academics. They also allow payment of the $2000 tuition in ten monthly installments for all courses, including English, Math, Social Studies, Science, Visual or Performing Arts, Health, and an Elective. If you are still unsure about enrolling, you can try their demo online and see if the online high school fits you. Their adult program is easy, affordable, and adult-friendly.
660 Bay Boulevard, Suite 110B
Chula Vista, CA 91910-5200
This WASC-ACS, AdvancED, UC, NCAA, and NAIA accredited virtual high school is affiliated with the National University and offers the same quality education as in their traditional school without compromising your work and obligations outside academics. Flexible is the best way to describe their adult diploma completion program.
You get to attend all classes online whenever you want or can, access the online library, and connect with student services and career center, but you also get personalized support due to small class sizes. What sets this virtual high school apart from the others is that they enable you to communicate and collaborate with other adult students in the program.
In as early as four weeks, and depending on your transfer credits, you would be able to complete courses and get your high school diploma. Since NUVHS is an affiliate of the National University, you are automatically eligible and qualified to enroll in the said university for higher education.
920 Central Rd
Bloomsburg, PA 17815
At the Keystone School, you can enroll at any of their flexible education programs at any time of the year. The school is Cognia and MSA-CESS accredited and is rated A- by The Better Business Bureau – your assurance that they provide quality education.

They have the Adult Learning Career High School Diploma Program, which is focused on career formation on top of earning a high school diploma. This would best suit adult learners whose goal is to join the workforce right after graduation. One can earn a diploma just within 21 months or shorter depending on the courses credited from your previous school. They have a very structured approach to credit-earning, a one-on-one Graduation Advisor support for the entire duration of your study, and unlimited Mastery Tests for all the academic materials provided. Besides elective classes, you will also learn the basics like resume writing and interview tips.
You can enroll by simply calling the Student Services Representatives, who are always willing to walk you through your options and courses. They are open Mondays thru Fridays from 8 AM to 8 PM on their hotline 844.363.5206. Keystone School offers a free transcript evaluation for adult learners transferring from a previous school to an external service agency for international students.
8860 E Chaparral Road, Suite 100
Scottsdale, AZ 85250
Being NWAC-accredited, you can be sure that other high schools, universities, colleges, and US government agencies will accept the diploma you earn. Enrolling in Park City Independent is no different than enrolling in a traditional school as you can access the virtual campus, classroom, and interactive multimedia lesson presentations upon logging in.
The school's Adult Diploma Program allows you to transfer credits from your previous accredited high school and take tests for subjects you have already mastered. If you are a working adult learner, you can choose between two modes of enrolling. You can either pay a one-time monthly fee to gain access to unlimited classes or pay per course while taking your time to complete it. The program is entirely flexible to fit your schedule. Aside from being self-paced courses, there are also no deadlines when it comes to assignments.
It's perfectly fine if you are not 100% sure and committed to online schooling. Park City Independent has an open enrollment policy or the 30-day satisfaction guarantee that will allow you to get a refund of the full tuition if you are not satisfied or content with online school.
1400 W Mayfield Road, Bldg 350
Arlington, TX, 76015
The Academy is accredited in the US and internationally. Various accreditation agencies such as the ACTS, Cognia, SACS CASI, TEA, TPSAC, and NCAA recognize it.
With Texas Success Academy, adult students 18 to 80 years old can use "The School In a Box" mobile app for online learning. Students can transfer credits from their previous high school, and working adult learners earn up to 3 credits on account of their job.
Don't worry about missing a class either. The "live" lessons are recorded and made available on their website. You can enjoy learning at your own pace with no pressure as there are no modules or state exams to take. The teachers and tutors are available to guide you in one-to-one meetings.
The different Payment Plans offered by TSA will make earning your high school diploma affordable. You only need to pay a $50 down payment and continue paying monthly at $50 or $100, depending on your classes. You can save $100 if you make a one-time full payment.