Where are the best Christian Summer Camps of 2017? Yes, it is getting to be that time of year again where everyone just needs a nice break. Do yourself and your student a favor and take a look at what these Christian Summer Camps have to offer. We are going to try to cover most parts of the country so hopefully you can find something that fits your needs in your location. We will be starting in the Northeast in Michigan where you will find, our first U. S. summer camp….
Beechpoint Christian Camp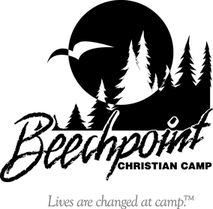 Now, having good Christian teachings at summer is great! You do, however, need to have some fun mixed in….. Camp Beechpoint may be the perfect fix for both needs. Camp Beechpoint is a Christian camp for youth ages 8-14.  Swimming, tubing, fishing, zip-lining, or wall-climbing are some of the fun choices, and that is not all! Archery, crafts, go-carts and boating, (WOW)! Send me! Your student will also be motivated, challenged, as they learn about God's love for them. Some families also qualify for scholarship assistance. Camp Beechpoint is also accredited through the American Camp Association, a community of camp professionals who, for nearly 100 years, have shared their knowledge and experience to ensure the quality of camp programs along with having great safety standards to abide by. See more about Camp Beechpoint.
Basketball
Climbing Wall
Zip Line

BMX

 Biking
Go-Carts
Riflery
Archery
Paddle boating
Pontoon Boat Rides
Tubing
Canoeing
Swimming
Fishing
Horses (11

&

 up)
Crafts
Cook-outs
Human Foosball
Bible Stories
Olympics
Awards
And Lots of Music and Fun
______________________________
Camp Willow Run

Next, we bring you Camp Willow Run near Litteton, North Carolina on Lake Gaston.  Camp Willow Run opened as a co-ed residential camp in the summer of 1970 and used 14 donated boxcars that serve as dormitories for the campers. Then In 1971, Norfolk and Western donated 8 more boxcars and 2 baggage cars. All dormitories are paneled, electrically heated and air-conditioned and equipped with bathrooms. How cool is that? The camp presently has 22 boxcars, a 1911 Baldwin locomotive, a caboose, two baggage cars, a replica 1890 depot dining hall, administration center, gymnasium, and camp store. Some activities include rope courses, zip lines, climbing walls, giant swing, and an indoor climbing wall. Campers also can go swimming, kayaking, sailing, and wakeboarding.  If that is not enough for you, you can also take part in arts or land sports. So many ways to have fun here. If you want to find out more about what this great camp has to offer just click this Camp Willow Run link.
______________________________
Camp Kulaqua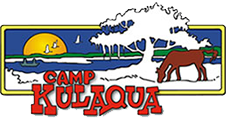 Let's move on down to Florida, shall we? High Springs Florida is where you will find Camp Kulaqua, where you can find a great Christian environment and a lot of fun to go along with it!  All activities are lead by experienced instructors. Counselors will meet your child at the cabin and assist with settling in. Our Aquatics team has a lot to offer and the instructors and lifeguards are certified by American Red Cross. What does an average day look like at Camp Kulaqua? Take a look.
7:30 All Rise
8:00 Flag Raising
8:15 Breakfast
9:00 Morning Program
9:45 Rotation 1 to camp activities
10:45 Director's Choice of Activity (Water Park, Games, etc)
12:00 Cabin Time
12:40-1:15 Line Call & Lunch
1:30 Rotation 2
2:30 Cabin Time & Camp Store
3:30 Recreation/Special Programming
5:00-5:30 Supper Line Call & Supper
5:45 Recreation/Special Programming
7:00 Flag Lowering
7:30 Evening Program in various locations
9:00 Cabin Time
10:00 Lights Out
What activities are available at Camp Kulaqua, you ask?
Archery
Canoeing
Ceramics
Drawing & Sketching
Floor Hockey
Guitar
Gymnastics
Horseback Riding
Kayaking
Mixed Media Painting
On-Site Water Park
Paracord Braiding
Performing Arts
Rock Climbing, Leap of Faith, & Zip Line
Small Engines/Go Carts
Swimming & Swimming Class
Team Sports
Tie Dye
Wilderness Survival
Zoo & Nature
I would say the choices are fairly impressive! Oh, if I could only be 16 again! This camp is great and it is also accredited by the American Camp Association to make it that much better. If you would like to find out more about this great camp, just click this link: Camp Kulaqua.
______________________________
Doe River Gorge

Welcome to Tennessee! We have found for you a wonderful camp in a beautiful location in the mountains of Tennessee. At Doe River Gorge you can take part in the great Bible studies provided, but, of course, your deserving student can take part in a lot of super fun activities. How can you go wrong with a camp that offers whitewater tubing, 4×4 rides, paintball, ziplines, rope courses, horseback riding, arts, water and land sports? You can't! You can find Doe River Gorge in Hampton, Tennessee and the camp has been in operation since July of 1987. As far as facilities, there are many options to choose from. The camp has riverfront cabins, railroad sleeper car, caboose, lodge, and a tepee, along with a big top tent for dining and meeting areas. If you would like to find out more about this great Christian camp, just click this link: Doe River Gorge Website Link.
______________________________
Camp Cho-Yeh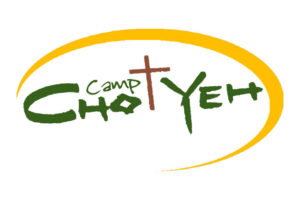 Welcome to Texas, folks! Camp Cho-Yeh in Livingston, Texas to be exact.  "Land of tall pines" is what Cho-Yeh means and it comes from the local Alabama-Coushatta Indian language. Here at Camp Cho-Yeh, you will find campers and retreat guests come from all walks of life and denominations. You will also have lots and lots of fun! With 700+ acres that you can use to mountain bike, play on ropes courses, entertain with all kinds of water sports, fishing, arts, jumping pillow, ziplines, archery, treehouses, and much, much more! You can't really go wrong with this camp! Camp Cho-Yeh has a full-time staff of over 25 people and a summer staff of over 200 counselors & support staff and is accredited by the American Camp Association so you know it is a quality camp with all the safety needed in place for a safe environment for your child. If you would like more information about this camp, just click here Camp Cho-Yeh Link.
______________________________
Kanakuk

If Texas is a little too far South for you, we have found a great camp located in Branson, Missouri called Kanakuk. Camp Kanakuk is a Christian based camp with 70 activities to choose from. You have options with this camp depending on what you are looking for and the age of your camper. Most of the activities you will find here are sports-related with ALL types of sports. You will also find boating, ziplines, and they even have specialty camps like SCUBA and Golf! Something for everyone! Kanakuk has been around since 1926 and has dedicated themselves to developing dynamic Christian leaders. Kanakuk has in place a Child Protection Plan that includes full background checks and extensive training for their staff. If you are interested in finding out more about this camp, just click here: Kanakuk Website Link.
______________________________
Wesley Woods Summer Camp

We have worked our way back up North to Iowa… Indianola Iowa to be exact. Here you will find Wesley Woods Summer Camp and a lot of fun, along with meaningful worship and fellowship. You really just can't go wrong with a camp like that! Here at Wesley Woods Summer Camp you will find activities, such as, Laser Tag, Wagon Tours, Horse Trail Rides, Canoeing, Slip and Slide, Pontoon Rides, Climbing Wall, Scavenger Hunts, Nature Hikes, Fishing, Low Ropes, High Ropes, Archery, and that is not all… You will also have great food!
Breakfast
Pancakes
Bacon
Granola & Cereal
Juice
Apples & Oranges
Supper
Roast Beef
Mashed Potatoes
Corn on the Cob
Salad Bar
Ice Cream
Juice, Water, Milk
Great, now, I am hungry! This camp has Outpost and Inpost Lodging options available for the campers. The Outpost option is at Asbury Inn, which is located on the main campus and easy walking distance to the dining halls, pool, ropes course, basketball court, sand volleyball, along with the  Sunset Chapel and Activity Center. If you choose Inpost, you have a selection of Cabins, the Timber Lodge, and the New Life Lodge, a year round adult friendly lodge with four bedrooms. No matter which one you choose they have you covered. If you would like to know more about this camp, just click here: Wesley Woods Summer Camp.
______________________________
Sky Ranch Cave Springs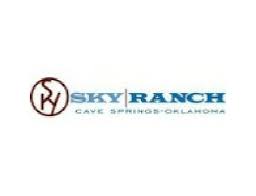 Welcome to Oklahoma, y'all! Yes, Oklahoma is where we found Sky Ranch Cave Springs Christian summer camp. Here in Northeastern Oklahoma you will find 1480 acres dedicated to a focus on God while enjoying nature, not to mention, lots and lots of fun stuff to do! What can you do here you ask? Everything! Volleyball, Tetherball, Skeet Shooting, Paintball, Horse Riding, Horse Shoes, Laser Tag, Low Ropes, Campfires, Basketball, Billiards, not to mention, the 2300 ft. Tandem Zipline! Sky Ranch Cave Springs offers lodging in bunk houses that will fit up to 324 guests, along with a ranch house that can be reserved, if needed. Well, that all sounds great you say, but what will they feed me? They offer a flexible menu plan for the variety of guests. The Sky Ranch dining hall also has a fully stocked salad bar that contains numerous alternatives including mixed salads, fresh veggies and more! Sky Ranch Cave Springs also offers special dietary requests that can be accommodated with advance notice. Can't beat that! If this all sounds like it fits your needs and you want to know more about this great camp, just click here: Sky Ranch Cave Springs. Sky Ranch also has locations in Colorado, and Texas.
Sky Ranch Horn Creek Colorado:
Sky Ranch Van Texas:
______________________________
El Porvenir Christian Camp

Montezuma, New Mexico is where you will find our next choice.  El Porvenir Christian Camp… "Where God changes lives". Whatever your interest, you are sure to find it here! Along with full food services, you will find Guided Hikes, High Ropes Courses, Zip Lines, Camp Fires, 3D Archery Trail, Archery Range, Paintball Course, Rock Climbing Wall, Big Wall Rappelling, and on and on. You will find programs for everyone here. Camp programs are available for all ages, along with Family camp and a women's retreat. So take the kids and drop them off as you get away also. The dining hall is the newest facilities,  The camp works hard to accommodate your menu preferences, allergies, and other needs.  They say "The coffee is hot, and the food is fresh!" What else can you ask for really?
– Log Cabins with private rooms & baths
– Meeting rooms around camp
– Dining hall is always open
– Private cabins for your speakers/leaders
– Chapel is fully equipped!
– Recreational facilities for your free time
– The Yellow Dorm is also a self-contained retreat center for small groups (44 or less)  who would like to cook their own meals.
– Basketball, sand volleyball, ball field, disc golf, stocked rainbow trout pond, 1.5 miles private stream with brown/brook trout.
If you would like to find out more about this great camp, check out here: EL PORVENIR CHRISTIAN CAMP.
______________________________
United Christian Youth Camp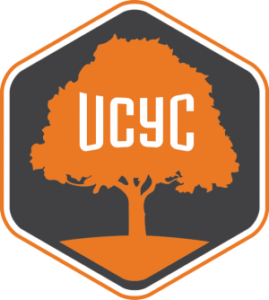 We are going to do a stop over next in Arizona to a wonderful Christian youth camp, UCYC. You will find UCYC in Prescott, Arizona. UCYC's mission is as follows "We pioneer fun, quality experiences in a safe outdoor setting where the gospel is presented in loving relationships." and the use of God to see lives transformed through experiencing the outdoors, community, and the love of Christ. Now, your child is going to ask you, "Mom, Dad, what is there to do at UCYC?" Your answer should be…"Everything!" UCYC has a Rock Wall, Zip Line, Screamer Swing, Archery, Pool, Gaga Ball, Giant's Ladder, Screamer Swing, Paintball, Tango Tower, Low Ropes, and just like we said, (Everything). You can also find amazing food here to go along with all the fun. This camp is just in our opinion a win win! This camp also has choices of a Family Fun Day, Young Adult Weekend, Women's Get Away, and other activities like Outdoor Education. If you want to know more about UCYC, check out their link here: UCYC Website Link.
_______________________________

Let's skip on up to Bellevue, Washington on the shores of Lake Sammamish!  That is where you will find a Christian camp that has been in business since 1919! Sambica Christian Camp has been inspiring youth to a relationship with Jesus Christ for that long…. What are some of the activities at Sambica you ask? Swimming, water inflatables, water slide, high dive, and low dive. Campers will also go out on their ski boats to enjoy tubing, along with rides on a Seadoo, high challenge course, low challenge course, zip line, kayaks-canoes, archery, mini-golf, inflatables, bouldering, arts and crafts and more. Camp activities will vary depending on age and lifeguards are at arms reach of campers at all times. After you do all that, they feed you, and they feed you WELL! SAMBICA serves meals in the Dining Hall that are included in the cost of camp. Day campers are fed lunch and an afternoon snack each day. Overnight campers have dinner at check-in on Sunday night and then breakfast, lunch, and dinner Monday through Friday. If you are in the Washington area, we think this may be a great camp for you. If you want more information about Sambica Christian Camp, just click this link: Sambica Christian Camp Website Link.
______________________________

We have now made it all the way across the country from East to West, and North to South. The last great camp we choose is located in two locations in Northern California (Lotus/Coloma) between Sacramento and Lake Tahoe on the South Fork of the American River.  At Rock-N-Water you can spend every day and night in God's enticing playground. This is not your average Christian camp, here you can you Class 3 river rafting, and if Class 3 is not exciting enough for you, they have an advanced Class 4 rafting also. You can also choose Rock Climbing, Backpacking, Canyoneering, Snowshoeing, along with Team Building and Service Projects. You can choose to do a one day trip all the way to five day trips just depending on what you are looking for. The staff are committed Christians with excellent outdoor leadership skills and they feel personal responsibility for each individual they lead. Students' safety and spiritual growth are very important here. If you want to learn about Christ while having a great time doing so, you really should check out more about this great camp: Rock N Water Website Link.