Accreditation … What is it and why is it needed?
Accreditation is very important when choosing an online school, college or high school! Do not make the major mistake of enrolling in an online school program that is not accredited by the proper standards/accrediting agencies. These "accrediting" agencies are often called accreditation mills. Choosing an online school program with excellent accreditations will ensure that your credits will be accepted by colleges and or other high school systems. Some accreditations are may appear to be legit, but are not as good as others. Below we will provide a list of the best accreditation groups to look for.


Most online virtual high school programs that you find are accredited through AdvancED. AdvancED is a prestigious accrediting group and it is the largest community of education professionals in the world. They state on their website that their goal is not to certify that schools are good enough, instead they have a commitment to help schools improve.
AdvancED was created in 2006 through merging with Pre-K thru 12 divisions of the North Central Association Commission on Accreditation and School Improvement and the Southern Association of Colleges and Schools Council on Accreditation and School Improvement. They then expanded through the addition of the Northwest Accreditation Commission in 2012. If a school program is accredited through AdvancED, you should have no problems with your earned credits being accepted by other school programs along with colleges.
Your online high school program may have an accreditation through a regional accrediting group. This means an accrediting group that only covers states in the school program's area or state. You will find that different parts of the country have different accrediting groups. Sometimes an online virtual high school will go the extra mile and have accreditation from more than one accreditation group, such as being accredited through their regional group along with a bigger group like AdvancED.
Regional Accreditation Groups
Northwest Association of Accredited Schools now independently oversees online high school accreditation in Alaska, Idaho, Montana, Nevada, Oregon, Utah and Washington.
Commission on Independent Schools is a group that accredits online high school programs in their area, which includes Connecticut, Maine, Massachusetts, New Hampshire, Rhode Island and Vermont.
Council on Accreditation and School Improvement covers online virtual high school programs in Alabama, Florida, Georgia, Kentucky, Louisiana, Mississippi, North Carolina, South Carolina, Tennessee and Texas.
Accrediting Commission for Schools covers online high schools programs in California, Hawaii, Guam, American Samoa, and other areas in the Pacific.
State Accreditation… Some online, virtual high school programs will only be accredited by the state they are in. If this is the case, the credits that you receive may not transfer everywhere.
Do your homework before committing your child to any particular school. You can call the school and ask about their accreditation(s) and if their credits will be accepted everywhere or not. Checking a school's website out is, oftentimes, a good indication of a school's worth. Most good, virtual online high schools will have a tab on their website dedicated to accreditation. Schools are proud of their school and what they have accomplished to receive that accreditation.

The Database of Accredited Postsecondary Institutions and Programs
Above is a link to a database of accredited virtual online high school programs provided by the U.S. Department of Education. Click the link and type in the school's name you're interested in. Here, you will find information of their accreditation status. We tried the link with just the school name and had difficulty. To use this link, you will need the name, state and possibly the school's address. Calling the school, checking their website, and looking them up through the BBB will be your best bet.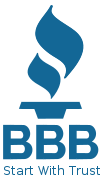 Better Business Bureau — Here is the link for the BBB and most quality schools are listed here. Take some time and check out the school program you choose to go with. You will see honest reviews from other people just by going to this link and typing in the school name.