The short answer? YES! Online high schools have emerged to be a top choice for students who wish to earn a college degree.
In an era where technology and the internet play a vital role in the daily lives of so many of us, transactions such as business, banking, and shopping have gone online. With the emergence of the digital platform and internet technology, even educational institutions are not spared from the trend of going online. A study revealed that in 2013, 7.1 million college students took at least one online course.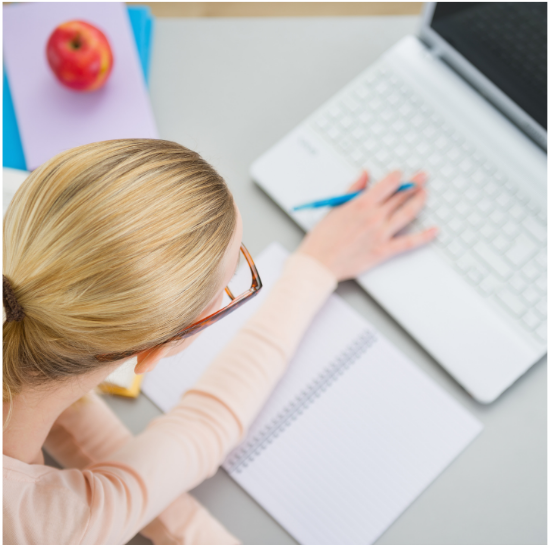 An article has also discussed the emergence of online education from the late 1990s and how it has widely expanded up to this day. Moreover, the pandemic has also changed the educational landscape, shutting down schools and affecting more than 1.2 billion children in 186 countries. Aside from the already high growth and adoption of online education, the pandemic is also one of the main reasons schools are forced to move online.
Online education has presented a new instruction model that could also benefit both the instructors and the learners. In times of a pandemic, face-to-face encounters take a back seat, and schools employ virtual learning. If, before, the path towards college is to be enrolled in a traditional high school, today, you can go to college through any online high school.
It is important to note that online high schools are on par with traditional high schools when training students in preparation for college.
Here are some of the essential features of online high schools that will undoubtedly equip high school students like you for college. What makes online high schools college-friendly? Here your answers:
PERSONALIZED LEARNING
As an online high school student, you are allowed to study at your own pace. This means that you can proceed at a slower pace or work faster, depending on your learning capability.
Pacing is a significant element in the learning process of every student. Some kids are exceptional at absorbing data, while others may not comprehend their lessons when taught faster. In traditional high schools, everyone sits in one class. Students of different intelligence levels are given the same set of lessons to be completed in the same period.
On the other hand, online high schools allow students to finish their lessons at their own time and pace, making it an excellent way to prepare for college. Because of self-paced learning, you can better assess your learning proficiency and pace.
FLEXIBLE SCHEDULING
You can adjust your study hours depending on your daily schedule. You get to choose the time which gives you the most comfortable to study. This part of online high school teaches you the essence of time management, which is crucial in college life. If you want to excel in college, you must learn the art of time management.
Besides, flexible scheduling is also perfect for students who frequently travel, pursuing careers in acting, sports, or arts, dealing with medical issues, and working students. Online high school allows you to showcase your individuality and plan school around your life, not the other way around.
Every parent wants what is best for you and would help you as much as they could. Equipped with an internet connection and a computer, students can online schooling can be done in your homes' comfort, which means that you could ask for help from your parents if needed. Although the teacher may not be physically present, your parents are there to guide you and become an extension of the teacher.
HELP YOU TRANSITION TO COLLEGE MORE EASILY
One major advantage of online high school is that it gives you the freedom to take up one or two online college courses while attending your current school. If you are a high school student, it could be beneficial for you. Aside from helping you graduate early, you can eventually apply your class credits you completed online towards your college credits. Moreover, online high schools also present better opportunities to enhance your self-discipline, personal motivation, and computer skills. These three characteristics are much needed by a high school student who wants to pursue a college degree.
ABILITY TO WORK

INDEPENDENTLY
Online schooling empowers you to become self-adequate and disciplined. You get to work independently. There are no teachers around you who would constantly remind you to finish your lessons and tasks. In a classroom setting, your teacher provides the learning materials and information needed for the class. In an online high school, however, it is yourself who will have to put a lot of effort into the learning process. Gone were the days where the teacher has superior knowledge over his/her students. Nowadays, with a lot of information circulating on the internet, you can take all the knowledge you possibly can before going into college. Working independently is one of the key factors that makes an online high school student college-ready.
Online High School Students are College-Ready!
As the advancements in technology and teaching continue to grow, it is not a surprise that online education has gained mainstream acceptance. It has reinvented the way we see education.
Who could have imagined that you could finish high school in the comfort of your own home?
Who would have thought that online high school could help you reach your college dream?
The traditional high school may still be the typical way of preparing for college, but online high schools might soon be the top choice for high school students.
Learn the benefits of online high school or click here to search for the best online high schools in America.