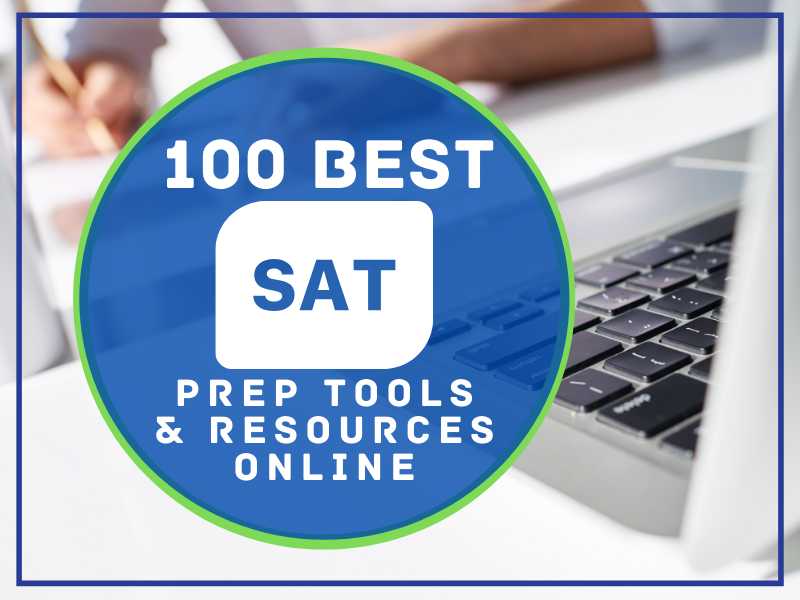 Why take the SAT in the first place? After all, admissions officers in prestigious universities don't use SAT scores alone in determining a student's college readiness?
Colleges use SAT scores in understanding a student's overall academic performance, calibrating his grades, and comparing him with other applicants.
With that said, SAT scores are still considered essential factors in the admissions process! High school juniors and seniors with college plans must take the SAT, particularly if they're planning to enter universities with the highest SAT scores. The admissions officers in these prestigious universities will review the applicants' high school GPA, classes taken in high school, personal essays and admissions interviews, letters of recommendation, and extracurricular activities, too.
The bottom line: Your SAT scores may not be the be-all and end-all of the college admission process, but you have to aim for high scores! The higher your scores, the better your options in colleges and universities, particularly if you've done well in high school.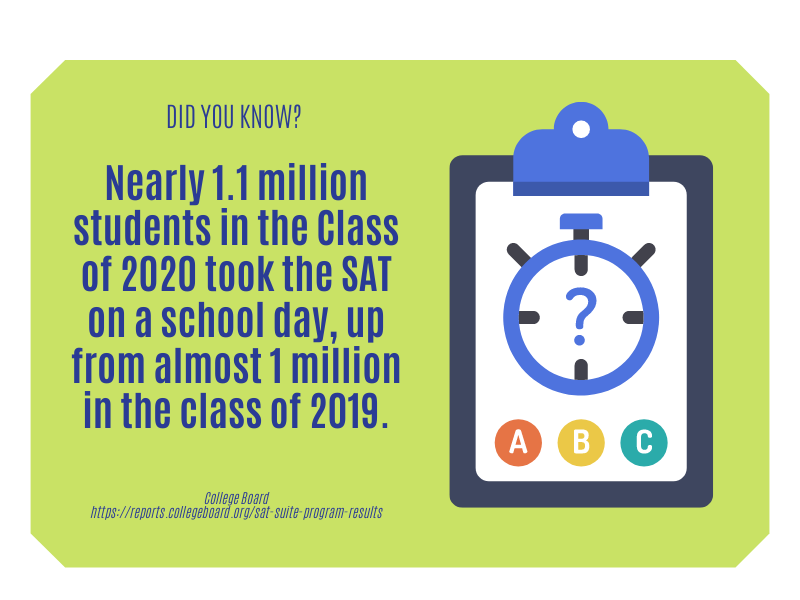 This is also partly because educational institutions incorporate their students' SAT scores in their yearly statistics. Their overall freshman profile should ideally demonstrate that their new students are the cream of the crop. The California Institute of Technology, for example, takes pride in its students' average SAT scores of 1534 – and it's an effective way of attracting the top students from all over the world.
This brings us to the importance of preparing for the SAT as early as possible! While the test questions tap into your stock knowledge, you must prepare well for it considering its importance in your college plans. You can start by looking at these online resources, using their apps, and taking their practice tests.
Use these page jumps to explore the 100 Best SAT Test Prep Tools and Resources Online: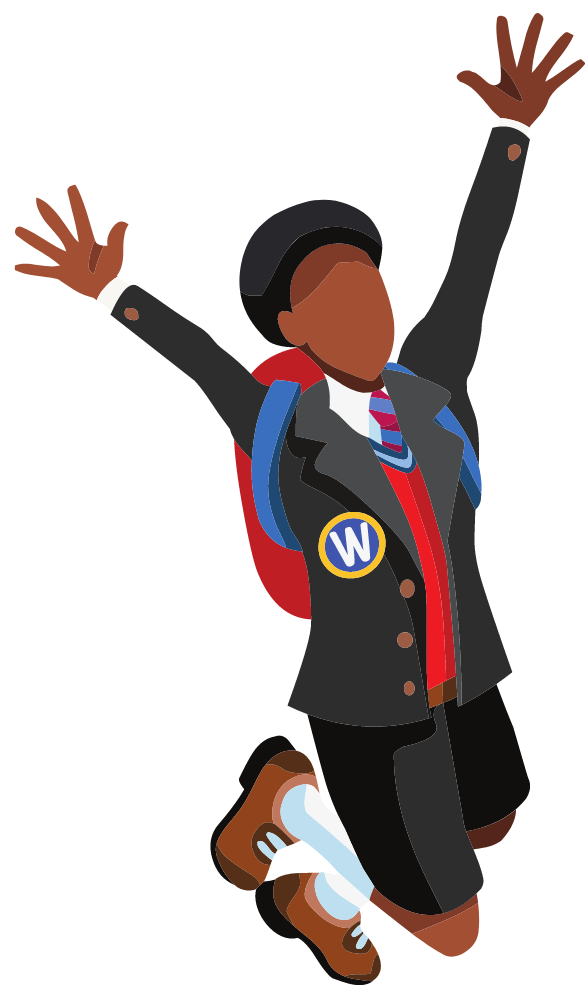 College Board
Free Test Prep's Reading List
Official SAT Practice
Khan Academy
Princeton Review
Magoosh
PrepScholar–New SAT Prep Online Course
ePrep–SAT Courses
CollegeVine–Online SAT Tutoring Program
Kaplan–SAT Prep
Varsity Tutors
Private Prep–SAT
Kranse Institute–SAT Prep Expert
Testive–SAT
Peterson's–SAT Prep Online Course
College Primers
PWN the SAT
CrackSAT.net
Ready4's SAT Prep
The Critical Reader
Erik the Red
Improve Your SAT Writing Score – A Grammar Boot Camp by Megan McFarland (Week 1 and 2)
MajorTests.com
Number2.com
College Prep Genius
Green Test Prep
PrepExpert
SAT Pocket Prep
CK-12
New SAT Reading 800: Guaranteed Results by Udemy
McGraw-Hill
TestPrepPractice.net
PowerScore
UWorld
Anki
BraveWriter's
Complete SAT Grammar and Punctuation Rules
EnglishGrammar
Grammar Bytes
Guide to Grammar and Writing
SAT Vocabulary by Alex Stensenko
SAT Vocabulary by Korilla Studios
SAT Vocab App by Mindsnacks
Vocabador
SAT Vocabulary Suite
The SAT Word Game
SAT Vocabulary Prep
Virtual SAT Tutor – Vocabulary App
IntelliVocab for SAT
The Grading Game
FreeRice.com
The New York Times Learning Network
Brainscape
Analyze Math
Free SAT Math
SAT Math Facts and Formulas
SAT Math Strategies
Adapster
SAT Math Vocabulary
SAT Physics Facts and Formulas
SAT Math Testbank
SAT Math Problem-a-Day Sampler
Mathademics
Test Prep: SAT
New SAT Math Crash Course by Udemy
Math Brain Booster Games
Free 90-Minutes SAT Prep Class
SATLadder
Palmsonntag Inc. SATFlash
Brightstorm
BWS Education Consulting
March2Success
Official SAT Study Guide Sample Materials
ACT Prep and Practice App
SAT Up App
Veritas Prep
Ace the SAT
Chegg
SAT Genius
SAT Reading Study Guide
Master SAT Writing: Easy Essay and Perfect Grammar by Udemy
SAT Study Schedules
High School Test Prep
Academic Earth
Flex Test Prep
Higher Scores Test Prep
Hacking the SAT Math: Complete SAT Math Prep Course
Method Test Prep
PrepFactory
SAT & ACT Mastery: The complete prep course
Previous Real Exams
Prepped and Polished
Olive Book
Perfect Score Project
Study.com
StudyPoint
SuperTutorTV
OFFTIME
Remember the Milk
Stop, Breathe, Think: College Collection
The SAT is owned and published by College Board, so it makes sense to start your SAT preparation at the source! You can check the specific dates and venues of the SAT nationwide, a vital aspect of college planning. You can also take practice exams on all covered subjects, get tips and tricks for studying, and get test day checklists, even send your test scores to your preferred colleges.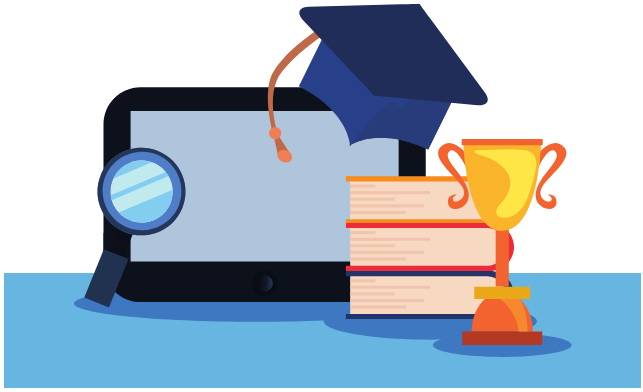 College Board published its recommended list of books that high school students can read to improve their reading comprehension skills, and it's on this website. There are also suggested magazine readings that will expand your vocabulary and, thus, possibly increase your SAT scores.
You won't be required to read all the books and magazines on the list, but you may include as many of them as possible. Middle schoolers are encouraged to get started with their reading.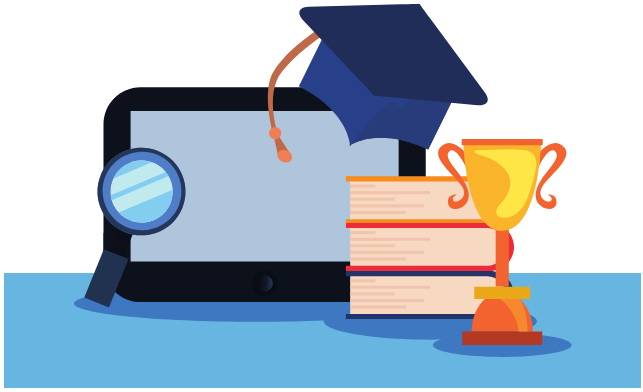 While College Board has ceased support for its Daily Practice app, it recommends Khan Academy's Official SAT Practice. This is a free app that offers video lessons, interactive problems, and full-length practice tests wherein you will get your scores instantly. You can also take advantage of instant feedback on your SAT essay, which can be used in improving your writing style and a personalized study plan.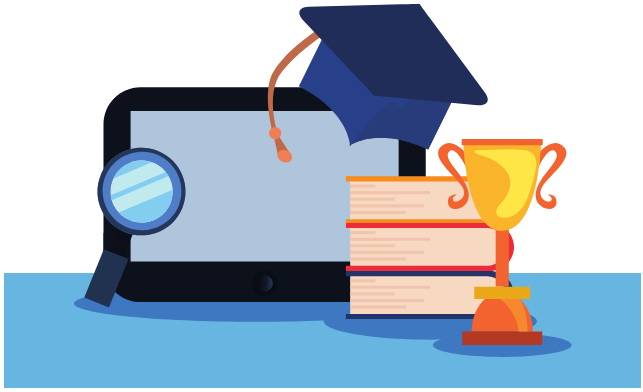 The SAT Test Prep course at Khan Academy isn't just free, but it was also created in collaboration with the College Board! You will find eight full-length practice tests as well as a wide range of video lessons and practice questions. You will also get a personalized learning dashboard.
Did you know that 20 hours of being on the Khan Academy SAT Test Prep course was associated with a 115-point SAT score increase on average?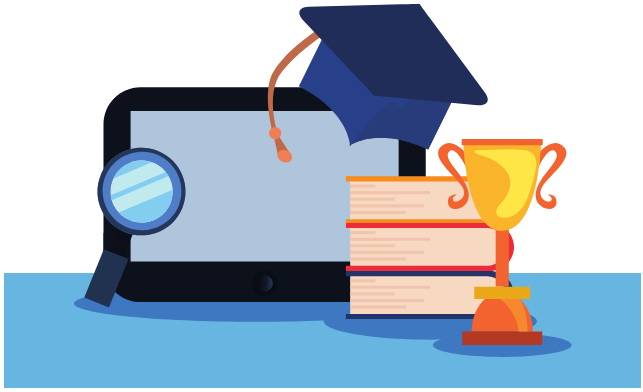 The Princeton Review offers three SAT Prep options. First, the self-paced course comes with a comprehensive SAT course and on-demand lessons. Second, the expert-led Ultimate Classroom course includes 25 hours of live instruction, four proctored practice tests, and access to the self-paced SAT courses. Third, the Private Tutoring Program comes with an 18-hour one-on-one tutoring session along with the other components.
All three options include access to a wide range of practice tools, video content, and professional guidance.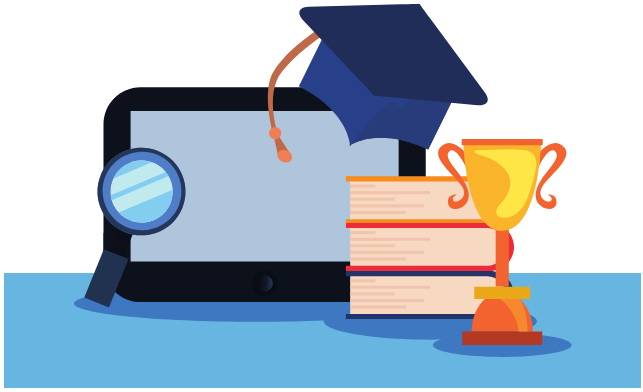 Magoosh provides students with the tools to achieve their academic aspirations, particularly in getting high SAT scores. You can avail of its SAT practice tests, video lessons, and study schedules at varying lengths of time and price. You will also get email assistance, its 100-point score improvement guarantee, and its money-back guarantee.
You may also want to download a few of its useful apps and e-books so you can study anytime, anywhere on your mobile device.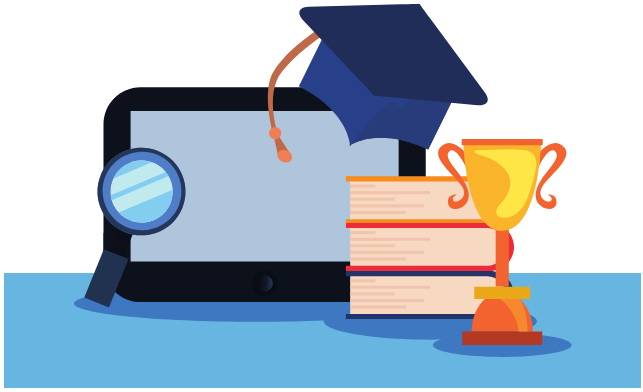 The best thing about the PrepScholar SAT Prep Online Course is that it's customized to your unique needs, including your schedule and skills! You can choose your level of tutoring based on your desired instructor involvement – the choices include PrepScholar Classes with small class group tutoring and the Coaching Program with hours of individual instruction. You will also have full one-year access to the PrepScholar SAT program, including video content and practice questions.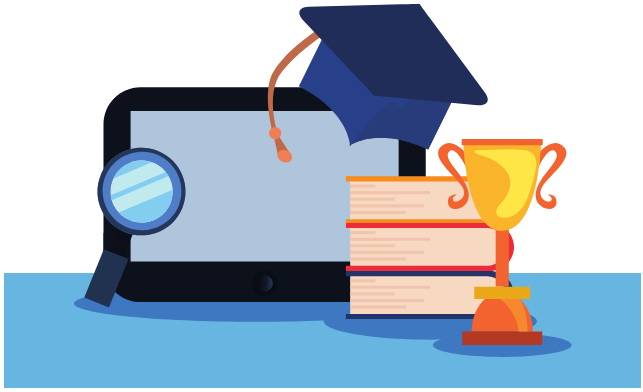 Students looking for thorough yet engaging standardized test tutoring will find the ePrep SAT Courses to their liking. These courses include instructional videos with the subject matter and answer-explanation approach at their core, vocabulary builders, and practice tests. Keep in mind that it uses the test-grade-review-and-repeat methodology of instruction, which demands hard work of students to increase their SAT scores.
There are three types of access – Express, Standard, and Premium – with different prices and duration.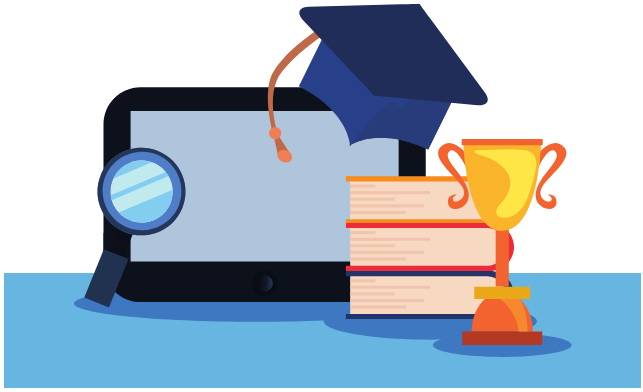 Lasting from six to 16 weeks, the CollegeVine SAT Tutoring Program includes a diagnostic exam for the formulation of an individualized tutoring plan, practice questions and exams, and score prediction tools. Your tutor will design a unique study plan that will allow more focus on your weak areas while still enhancing your strong skills.
CollegeVine also sends regular score reports to the students' parents and provide tips for effective studying for the SAT.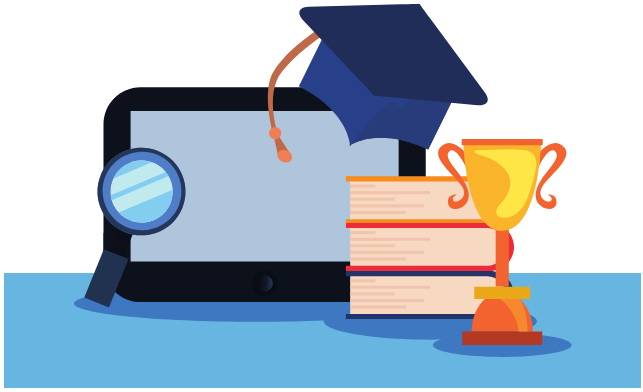 The Kaplan brand is well-known for its high-quality educational resources, including its SAT Prep courses and, thus, it's well worth your time and money. Once enrolled in one of its courses, you will have access to its interactive classrooms with expert SAT instructors at the helm.
There are three options to choose from – On Demand with 30-minute daily video lessons; Live Online featuring interactive online classrooms; and Unlimited Prep that gives unlimited access to all courses.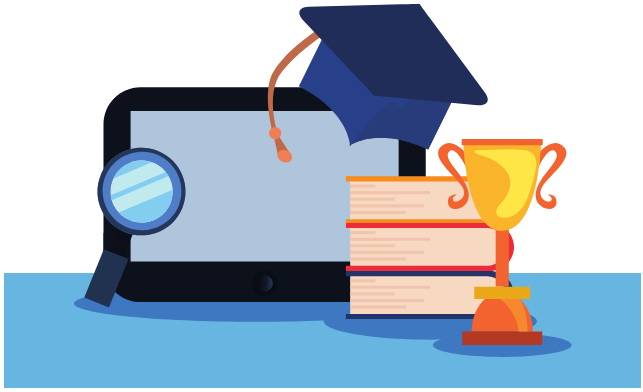 Yet another reliable SAT prep brand is Varsity Tutors, an online site that offers both face-to-face and online tutoring. You have two choices, namely, one-on-one tutoring with a private tutor and a series of small group SAT classes. Both options, nonetheless, comes with experienced instructors who know their way around the SAT.
The website also provides hundreds of practice tests, flashcards, and lessons for the day on all SAT subject matters.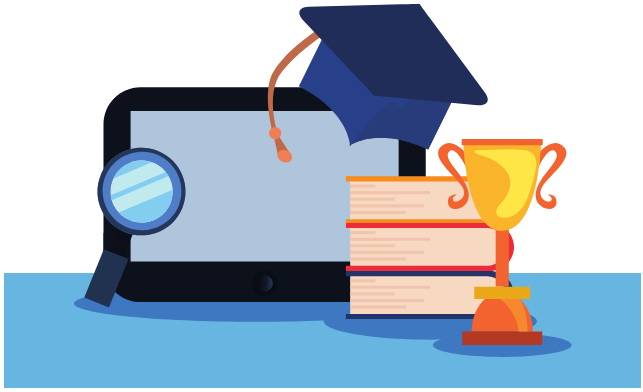 Emphasis must be made that Private Prep doesn't offer a standard SAT prep course. Every SAT prep plan is customized to the individual's unique needs! You get a free initial consultation with a coach and then paired with one or more coaches based on your academic needs, learning style, and schedule availability.
You and your coaches will use a learning platform where you will undertake your personalized SAT curriculum and strategies.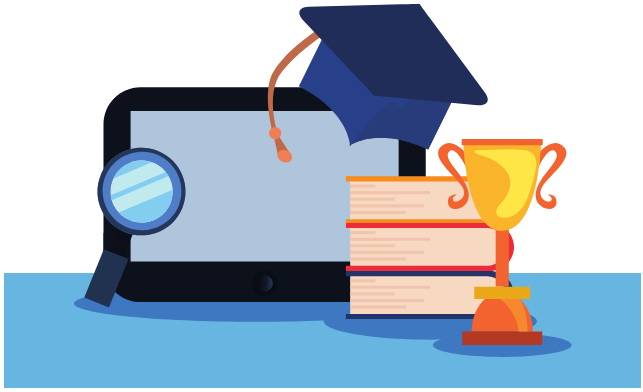 The Kranse Institute SAT Prep Expert is a comprehensive online course designed to aid students in achieving their highest possible SAT scores. And it's quite possible, too, since Shaan Patel, one of only a handful of people who achieved the perfect SAT score, designed the course!
We recommend the course, too, for its easy-to-navigate format, 24/7 desktop and mobile access, and effective test-taking strategies, as well as its updated content.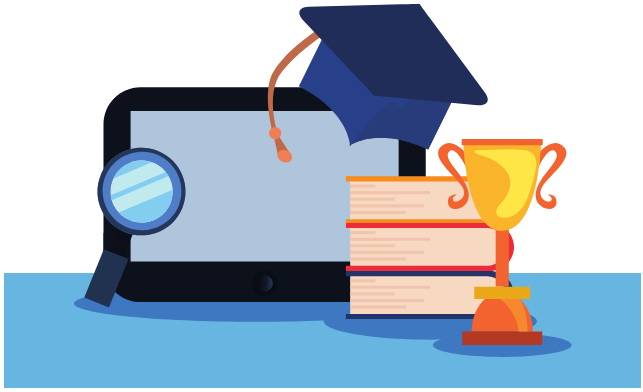 The great thing about Testive's online SAT prep course is its combination of productive human interaction and state-of-the-art technology.
The Bootcamp is suitable for students with just six weeks to prepare for the SAT, an effective cramming plan. The Coaching Plan takes 4-5 months and comes with a personal coach, weekly private coaching sessions, and multiple practice tests. The Coaching Plus Plan comes with all the works plus twice-weekly coaching sessions.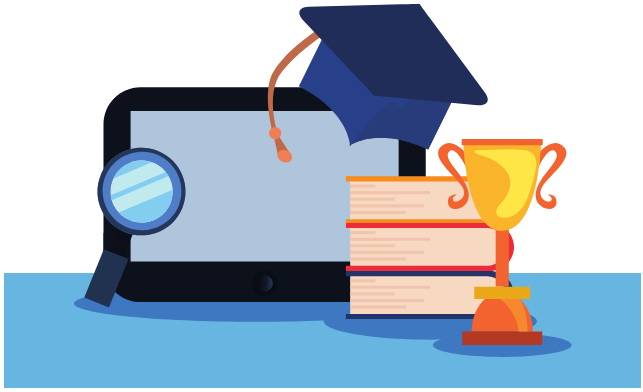 While Peterson has several college prep resources, it's most known for its comprehensive and effective online SAT prep course. You will like the flexible learning platform since you can work on your SAT lessons at your own pace and time. Download the courses to your desktop and mobile devices for any time, anywhere, studying.
Once downloaded, the course comes with three updated practice tests, interactive lessons, and mini-quizzes.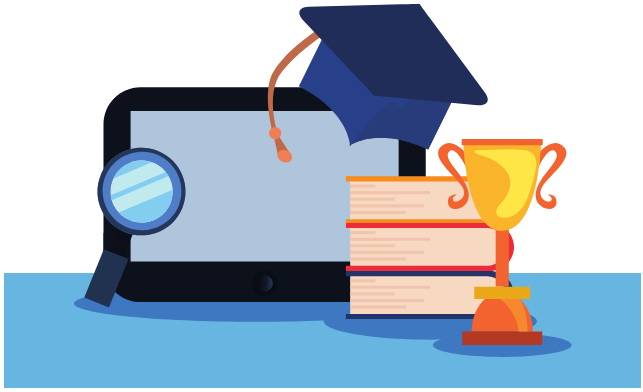 The SAT prep services on College Primers are extensive in that these include books, commonly used forms, and deadline reminders, which are also vital in the college admissions process. Most important, you can access comprehensive lists of questions typically included in the SAT.
The questions cover fundamental and advanced math concepts, reading comprehension, grammar and punctuation, and essay writing, even tips on spotting trick questions, and making smart guesses.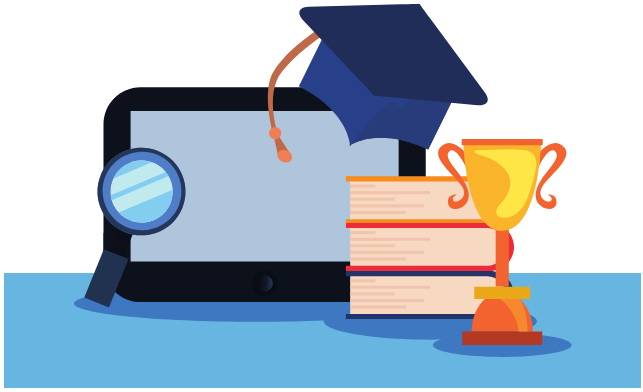 The PWN, the SAT website, has plenty of practice questions, regular blog posts and updates about SAT issues, and active links to other useful SAT resources. Your inbox will also be filled with practice questions Monday through Friday and a Sunday weekly recap.
You won't be bored with the practice questions! This is such a humorous site – and there's an e-book, too – that you will love studying.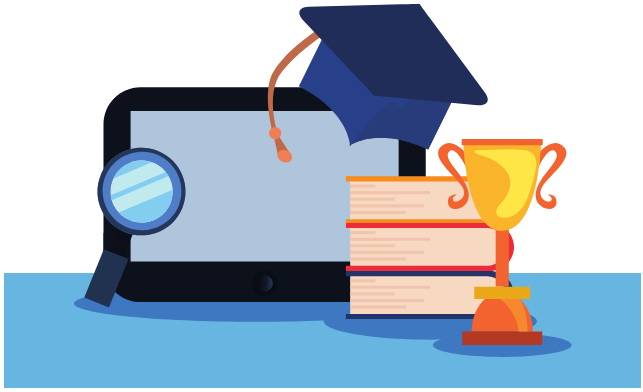 Students are looking for free if old, official SAT practice tests with their corresponding answer keys will find CrackSAT.net a goldmine! You have plenty of free PDFs for download that can be used for self-study. You have to check your answers and score your practice tests, but it's an opportunity to analyze your mistakes.
You will also find an abundance of SAT-related information, including study strategies. You may find the practice questions slightly outdated but still useful.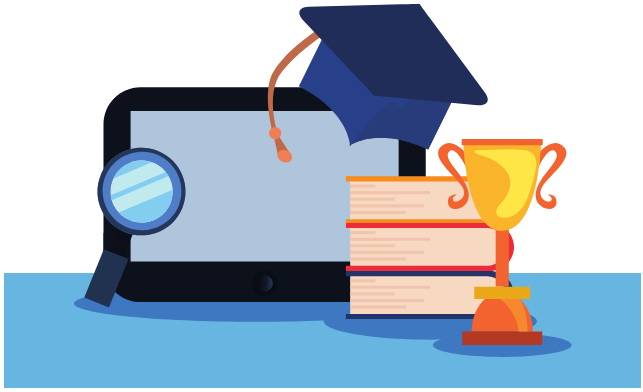 Limited time for SAT preparation isn't a major issue with the Ready4's SAT Prep app since it's an anywhere, anytime app. You can take full advantage of its comprehensive range of practice questions, answer explanations, and subject-specific lessons, among others. You can also bookmark specific flashcards for focused practice in the future, as well as see your estimated score, browse colleges, and track your progress.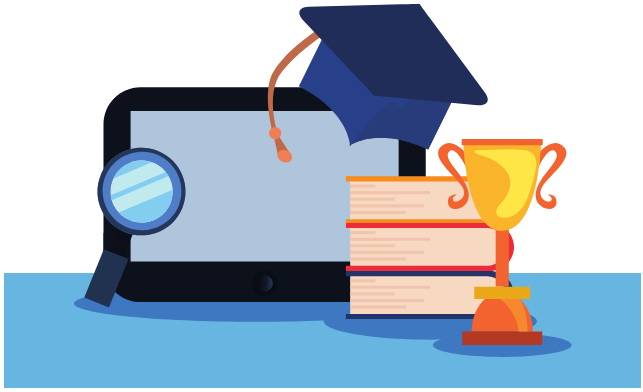 Erica Meltzer's website, The Critical Reader, makes it easy to search for SAT-related issues, thanks to its organized posts. You also have plenty of tips and tricks about preparing for and taking the SAT, as well as find clear answers to your grammar, English, and reading comprehension questions.
Take note that the blog focuses on language, reading and writing, and essay aspects of the SAT. There isn't much in the way of math and science.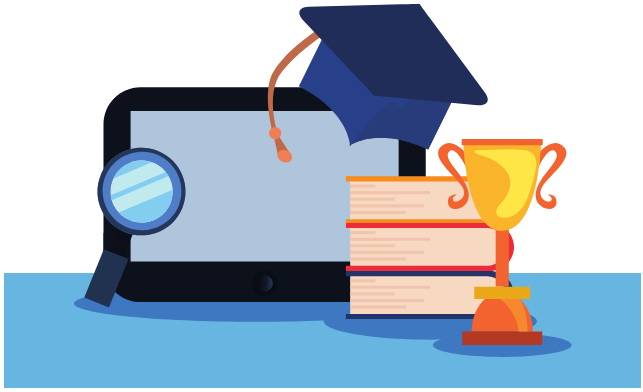 Erik Jacobsen is well-versed in the math and science aspects of the SAT. You will find an abundance of practice questions on math, calculus, and physics, as well as quizzes, guides, and fact sheets. Your math scores will likely improve after taking the practice tests, thanks to the clear explanations of the concepts.
We like the website, too, because it's easy to navigate yet provides a wealth of useful information to ace the test.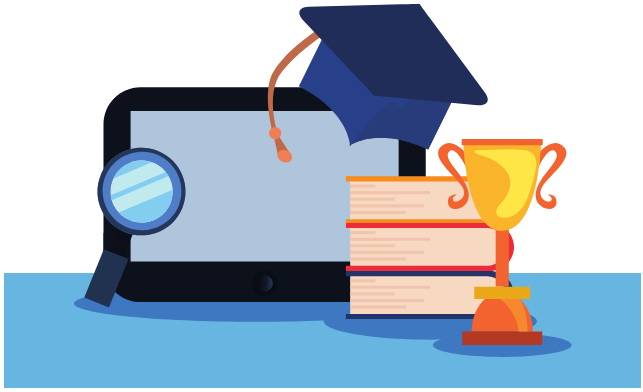 Good grammar skills are important in the SAT, and it's among the skills that many students struggle the most. Fortunately, McFarland's two-part course will resolve these issues within a short period, although hard work is a must. The first course is divided into eight sections, including modifiers, relatives, and sentence fragments, while the second course tackles colons, apostrophes, and commas. Both courses come with challenging practice tests developed by McFarland, a veteran college prep coach.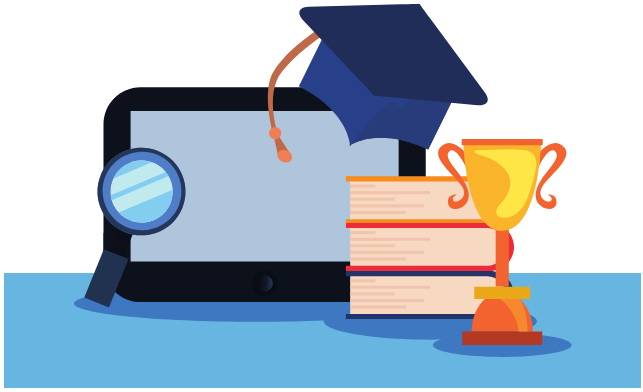 Many students choose free self-study sites like MajorTests.com because these can be just as effective yet efficient than for-a-fee tutoring programs. The site features a fairly comprehensive SAT preparation program in the form of practice tests on all SAT subjects, tips on writing the SAT essay, and samples of essays.
You will also get explanations for tricky questions and wrong answers along with scorecards. You have an 8-week guided study plan to boot!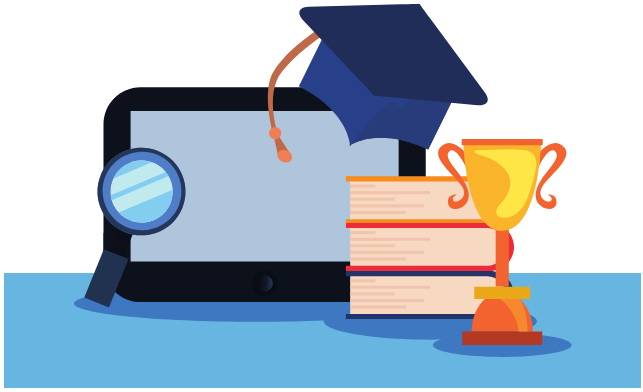 Aside from offering college and career guides, the Number2.com website is also popular among students for its free web-based, self-study SAT preparation course. You may also track your progress throughout the course.
This website helps students build their confidence in crafting in-depth answers to the practice questions. You'll learn the concepts better and decrease your test-related anxiety.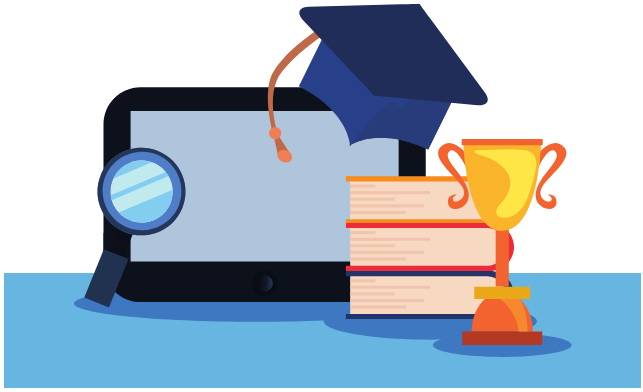 Cost-efficient yet results-effective is the best way to describe College Prep Genius, an online SAT online prep course for budget-conscious yet driven students. You can choose the Boot Camp program with its 12 self-directed video lessons, an affordable one-year subscription, and convenient at-home study times. You will obtain a copy of the workbook and several e-books, and get instant feedback from instructors.
If you're more comfortable with in-person, not camps, the website also offers them.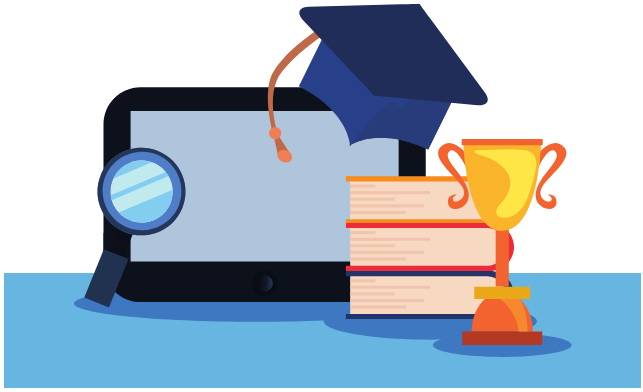 The feature that makes Green Test Prep shine is that students are provided with real-world applications of the practice questions and topics. You will then find your study time more interesting since it isn't just all abstract concepts.
While the website offers free SAT guides, it also has a membership program for students who want full access to the best in SAT practice and study materials, among other useful tools.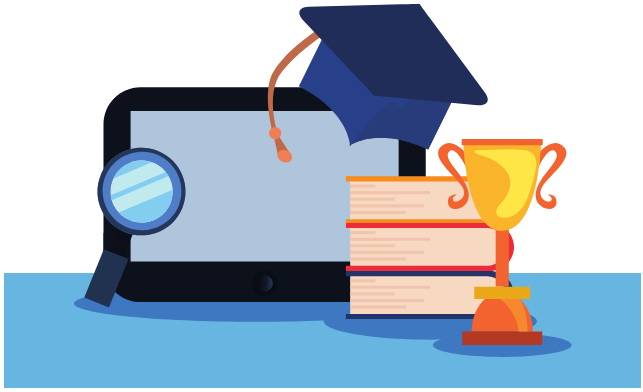 The PrepExpert's online SAT prep course ranges in duration from six weeks to a weekend with corresponding prices. The flagship six-week course is suitable for students who want more preparation, while the shorter weekend course is popular among students who want to refresh their skills.
There are satisfaction and money-back guarantee programs where PrepExpert will refund the money in case a student doesn't increase his/her SAT score by at least 200 points.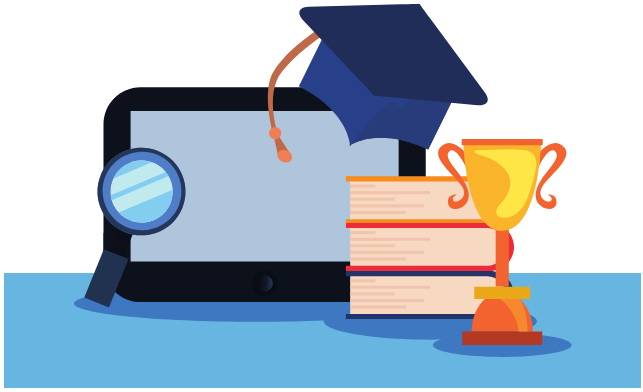 With awards like the Academics' Choice "Smart Media and the EdTech Digest "Cool Tool, the SAT Pocket Prep app makes it easier for students to learn on the go. You won't be overwhelmed by the amount of information coming in either as the concepts are presented in manageable chunks. You can take the short quizzes wherever you may be, a proven method of retaining more information than cramming.
The app comes in a free and for-a-fee version, too.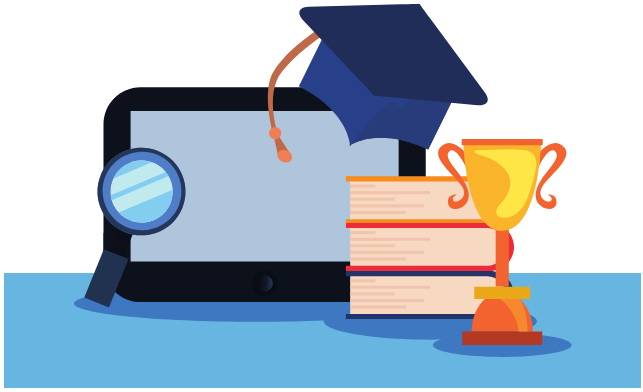 The CK-12 website offers free SAT prep resources, including six FlexBooks, and each book has three sections for reading, writing, and math. These e-books are also categorized in an organized manner – half are questions with their answer keys while half are questions with their rationales. You will obtain a more thorough understanding of the answers through the rationales that, in turn, will boost your skills.
We recommend CK-12 for students who want an easy-to-understand supplement.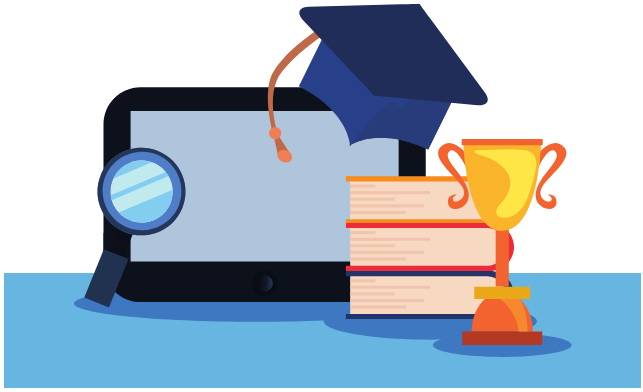 Philip Lee, an SAT and ACT perfect score expert, leads the 3-hour video course that also includes one downloadable resource. This is a reading preparation course with eight sections, including reading skills, macro questions, micro questions, and data questions. There's special pricing and a 30-day money-back guarantee in case it doesn't meet your needs.
Take note that downloading the official practice tests from either the College Board or the Khan Academy website is a must.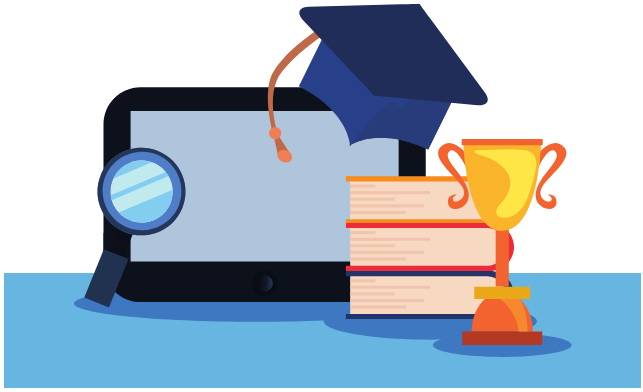 The McGraw-Hill website doesn't have SAT-specific practice tests, but it has five comprehensive PSAT online practice tests complete with rationales for the questions. Take note that while the SAT and PSAT are different standardized tests, these share several similarities, and it's a bonus if you're planning on acing both tests.
You will also find plenty of prep materials like problem-solving videos, how-to guides, and answer strategies. There's no need for sign-ins and sign-ups, too.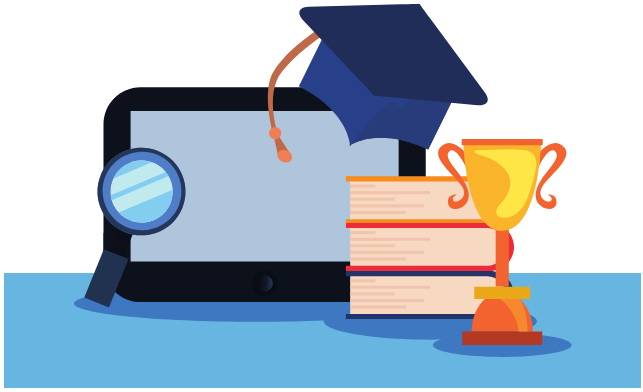 The TestPrepPractice website is barebones basic, but its SAT prep contents are sufficient for students on their self-study plan. The layout makes it easy to choose which practice tests will be on your agenda for the day. The categories are Free SAT Practice Tests covering all subjects, Free SAT Tutorials, and SAT Test Preparation, each with several sub-categories.
There are also separate pages for downloads, links, and books worth considering because of the vital information contained therein.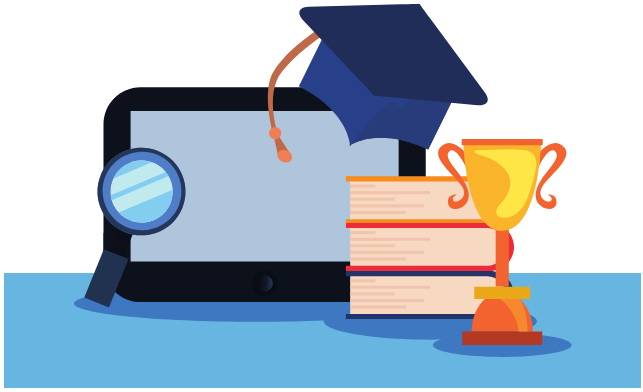 Students looking for free SAT materials will find plenty of them at PowerScore, and these materials include official practice tests, critical reasoning puzzles, and math practice. If you want to take your SAT prep a notch higher, you should consider private tutoring services conducted by its expert instructors.
You may also want to purchase its recommended prep books and enroll in an SAT prep course. Nothing's too extreme if you want to ace the test!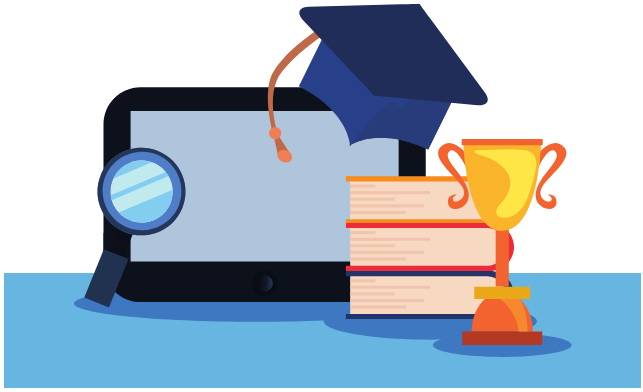 With the promise that students will understand "really hard stuff" during the SAT prep course, UWorld's review materials are still challenging enough for academically gifted students. Indeed, most students say that the level of difficulty of its SAT practice tests is close to the actual ones! The free trial is proof of it.
Take note that membership is a must to get full access to the site's extensive resources, from how-to guides to practice tests and video lessons.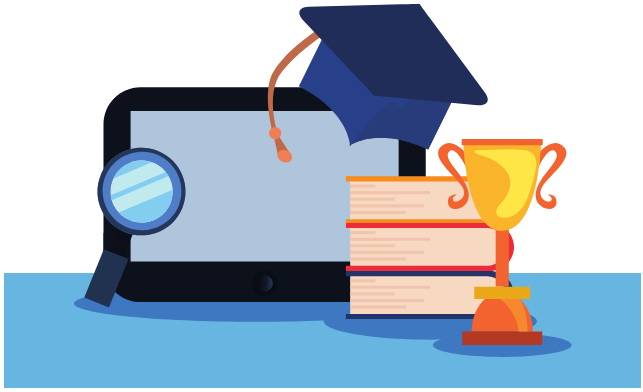 Acing the SAT is partly a matter of memory, particularly of remembering things that you learned a while ago. Anki, a program that emphasizes flashcards, can be an effective tool in studying for the SAT. It's compatible with most devices, too, and supports audio, video, and images, even scientific markup.
We like that it has a synchronization feature that allows flashcards to be kept in sync across several devices. You can customize your flashcards, too.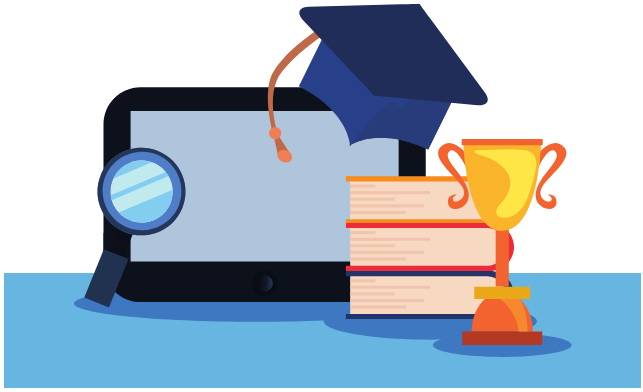 The essay portion of the SAT is arguably the most challenging because there are no multiple choices and no right or wrong answer. Your writing skills are to be put to the test. You will also be tested to see if you have the ability to analyze arguments and respond to them. You must then develop your writing skills early on, and the BraveWriter's SAT Essay Class will be valuable in this regard.
Students 15 and 18 years old will benefit from the small group classes.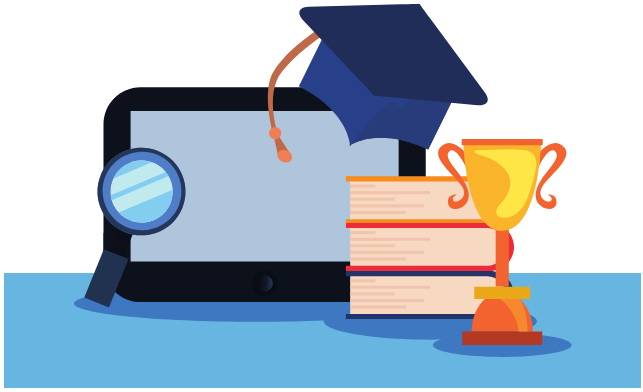 This guide can be enjoyed on the web or printed out for reviews, a flexibility that makes it convenient for students. You will get complete information on most, if not all, rules and regulations regarding grammar and punctuation. These include but aren't limited to apostrophes, colons, commas, dashes, semicolons, periods, modifiers, and tense consistency.
You will also find plenty of helpful resources, such as AP English Comp Terms and a free APUSH 2020 PDF Guide.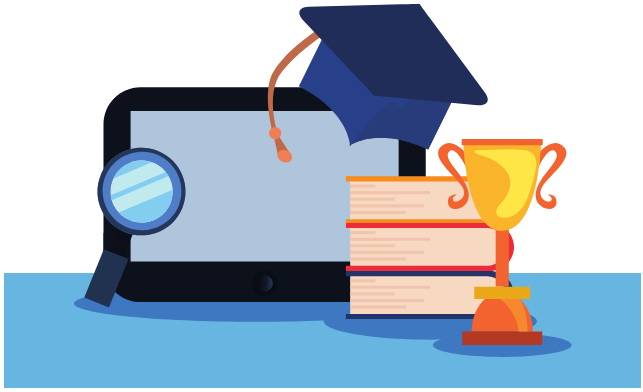 While the English Grammar website doesn't have SAT reading and writing practice tests, it's a valuable resource for strengthening your English language skills. You can search by topic, from adjectives and adverbs to verbs, words, and writing, depending on which subject you want to brush up on.
You also have the opportunity to download lessons, put your skills to the test via online exercises, and use the online tools. Your writing skills will improve!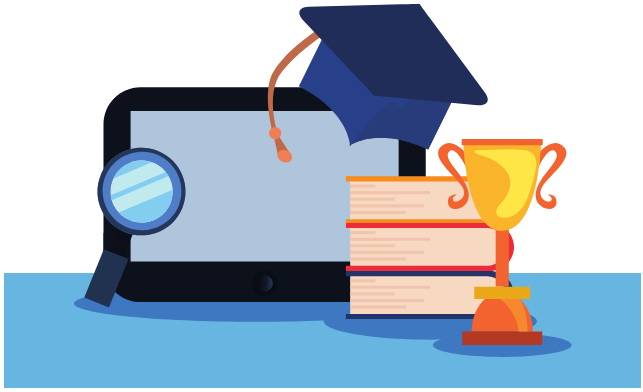 The Grammar Bytes website isn't SAT-specific, but its educational contents are among the best we've seen for brushing up on your grammar skills! You can choose from crash courses and in-depth lessons depending on your skill level, too, not to mention that you're likely to remember them.
There are short yet informative exercises in the weekly grammar workout, detailed descriptions of grammar terms, and fun interactive exercises. Better yet, go for the Massive Open Online Course!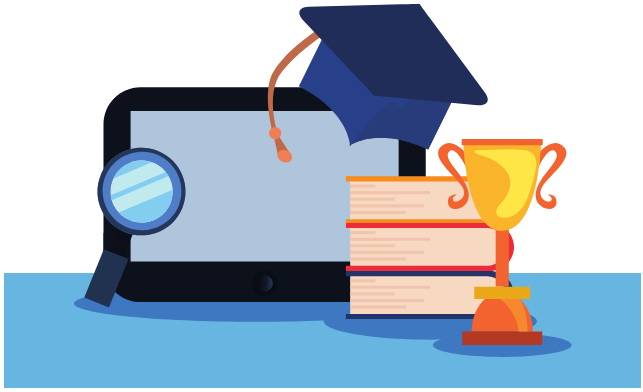 Students who have aced the SAT weren't complacent in their reading, writing, and language skills even when they likely possessed above-average skills! You shouldn't either particularly as these three aspects of the test will boost your overall score. This is where reading the Guide to Grammar and Writing will become your secret weapon.
The guide is written in a way that makes it easy to find and digest the information while also being fun to learn.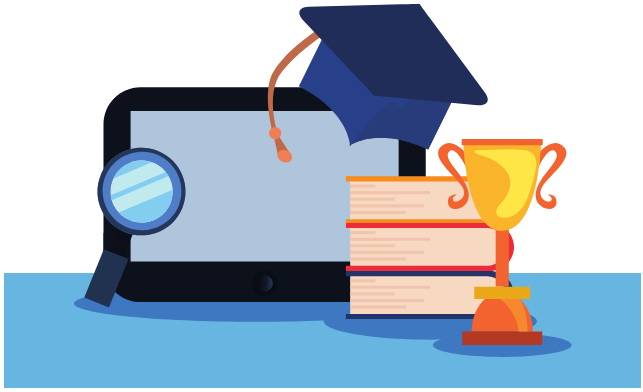 .
With nearly 5,000 words and definitions, the SAT Vocabulary website is a must-visit resource for students preparing for the SAT. You can view the words in either alphabetical or random order, read their in-depth definitions, and marked words that you've learned. You may also bring up unmarked words on the menu, a process that will increase your vocabulary faster than browsing through a dictionary.
It's downloadable, meaning that it's an anywhere, anytime kind of app.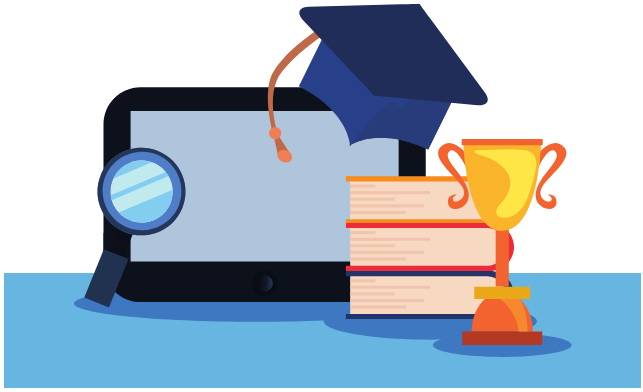 Certain words tend to make a frequent appearance on the SAT, and it's this fact that the SAT Vocabulary app by Korilla Studios capitalizes on. You will find 375 of the most common SAT words and their definitions, said words of which are spilled into 15-word lists for easy learning.
This app's simple and intuitive interface minimizes distraction. Its words can also be read aloud via the Android's Text To Speech engine.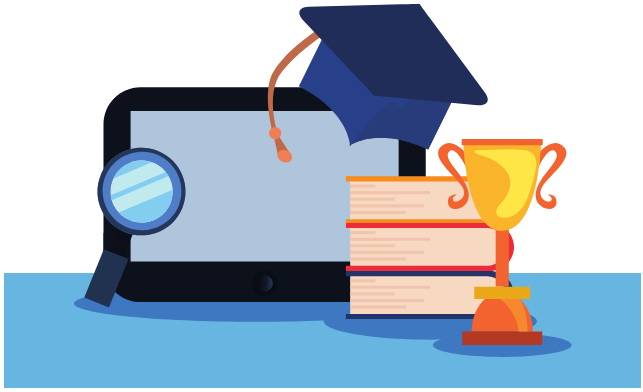 Building your vocabulary through flashcards can be a tedious process. But the SAT Vocab app makes its fun, thanks to the nine interactive games that not only build your vocabulary but also teach context, spelling, and antonyms. Aside from the 500 words, it also features spoken audio clips, an image library, and enhanced review mode.
Take note that there's only one free lesson. You have to upgrade so you can gain full access to the 25 lessons.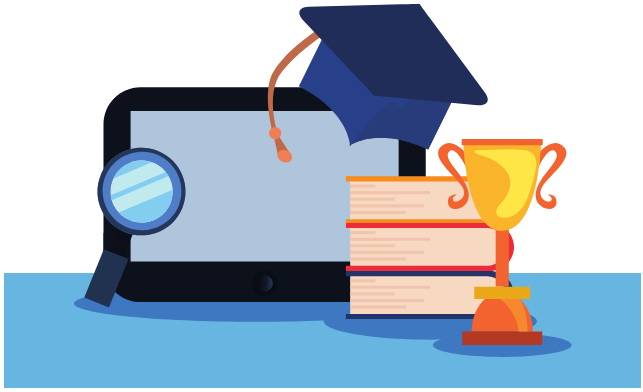 Wrestling and building your vocabulary sounds funny, but it works with the Vocabador app! You will be able to learn more than 400 commonly used SAT words in no time, thanks to its Lucha Libre theme, fun, and engaging format, and fresh approach. Take note that it's an iPhone app.
Choose from two modes, namely, a vocabulary training mode using virtual flashcards and a vocabulary challenge mode where virtual wrestlers will quiz you.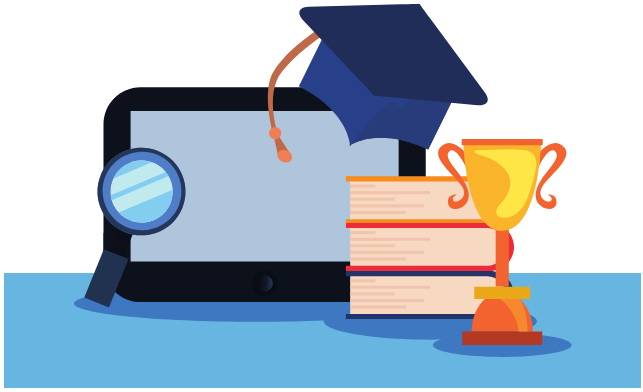 If you thrive in competition, you should add the SAT Vocabulary Suite to your list! You can compete with your fellow users and test your vocabulary skills simultaneously. You can also set the skill level between 200 and 800, as well as create your vocabulary lists, enjoy the flashcard interface, and get reminders about must-study words.
We recommend it, too, because of its growing list of words – more than 400 words and counting. Word Roots are also coming soon.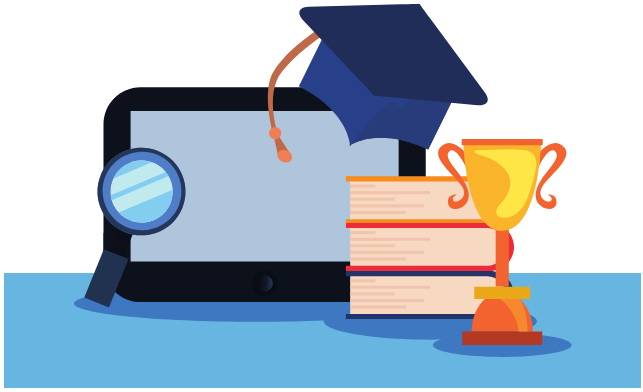 Created by CollegeExpress, the SAT Word Game makes learning words more fun, as weird as it seems. You can play a wide range of word games, and your results will be shown in a leaderboard at the page's left-hand corner. Track your progress while also enjoying the friendly competition.
You should be able to build your vocabulary with its user-friendly interface, an abundance of words and phrases, and clear definitions, too.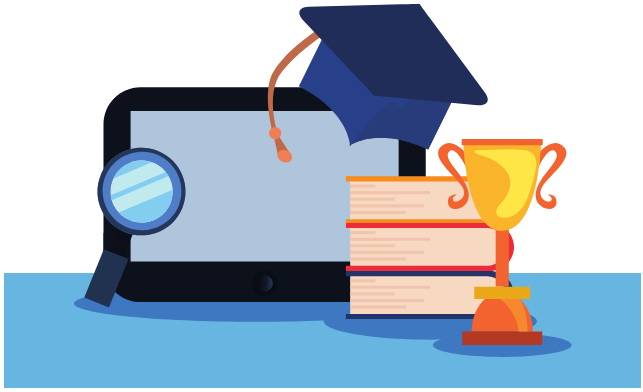 Yet another vocabulary builder app based on friendly competition is the SAT Vocabulary Prep. You must sign in to your Google+ profile and play against others in your circle. You have more than 1,000 words on the app, and you can answer a new set of words by clicking the "New Game" button.
There's a daily notification for reminders to study and a widget that flashes a new word every couple of hours.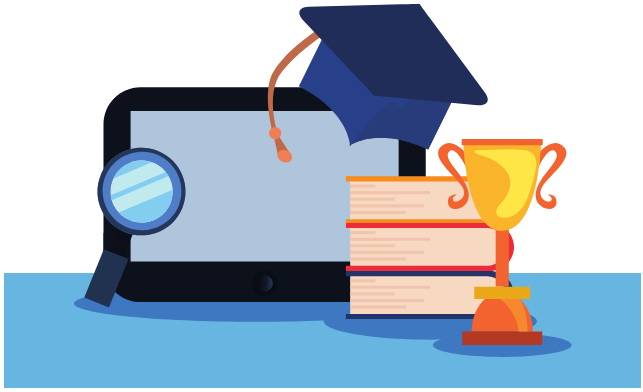 The Virtual SAT Tutor's vocabulary app makes it easier to get word definitions in many ways, such as using mnemonic devices to memorize words and learning root words for better retention. The free version has a limited number of words – more than a hundred – but there's a paid version with an updated word bank.
The word bank itself isn't stagnant since new words are added regularly. The more that you use this app, the better you become at improving your vocabulary.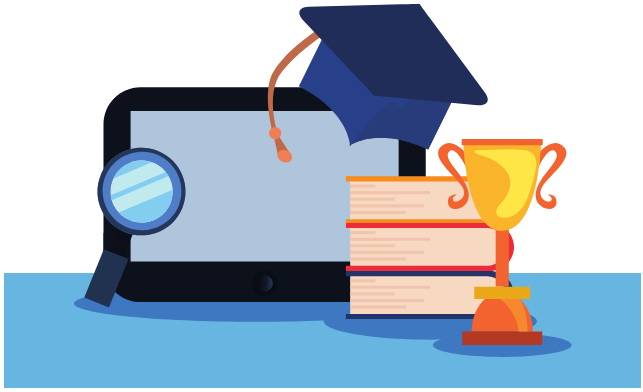 While there are only about 200 vocabulary words on the free IntelliVocab app, it's still worth using because it's a good foundation. You can scroll through the words and their definitions as well as their synonyms, antonyms, and example sentences. Your vocabulary skills will be better for it because of the retention value.
Go for the deluxe version if you want more words! You will get more than 4,800 words for under $10.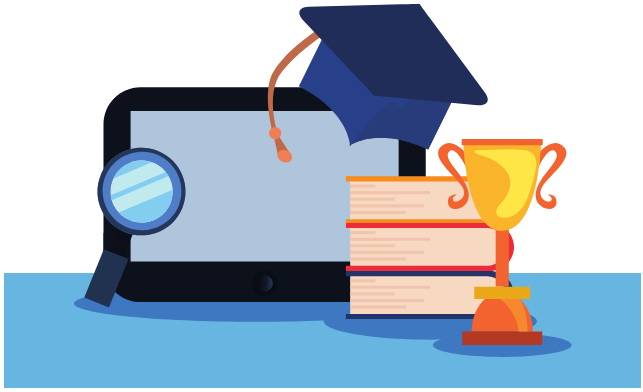 Students like The Grading Game because it engagingly strengthens their proofreading skills! You will proofread writing samples, including identifying their grammatical and spelling errors and do so within a short time. You will earn points for every identified mistake and earn Dr. Snerpus' approval.
There are different levels of difficulty to choose from, too, although it isn't available in the Quickplay mode since it randomly chooses the writing samples.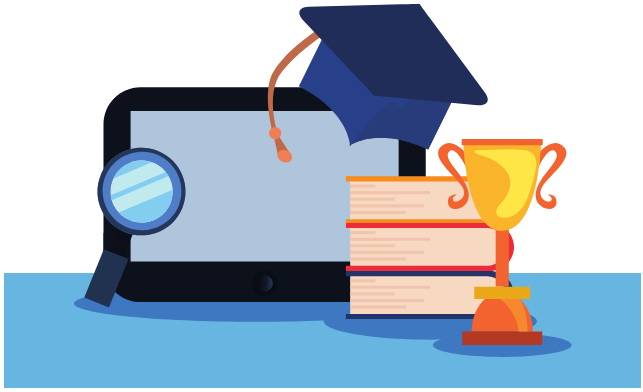 Think of FreeRice.com as an altruistic way of building your vocabulary! For every correct answer, you're donating ten grains of rice to the UN World Food Program. You will be presented with a vocabulary question, click on your answer, and watch your bowls of rice fill up. You're likely to answer more questions just for the satisfaction of watching your bowls of rice grow faster than others.
The site also tackles other subjects, including math, French, and geography.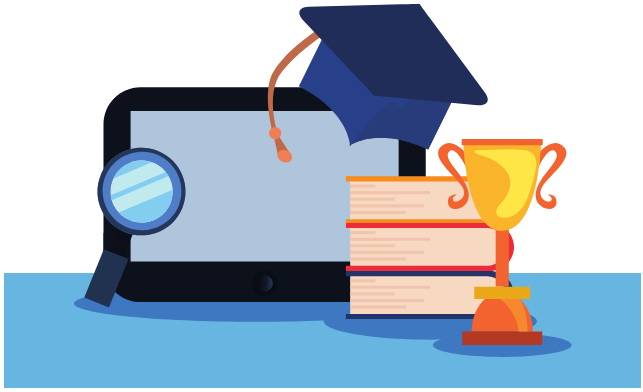 Strong reading comprehension skills are a must to ace the SAT, and it's possible by reading challenging materials from books to newspapers. The Learning Network site offers students news-related activities culled from The New York Times, including article comprehension quizzes and Word of the Day. You're learning about current events while also sharpening your SAT skills.
The New York Times Learning Network is offered for free! You can use its activities as a supplement to your SAT program.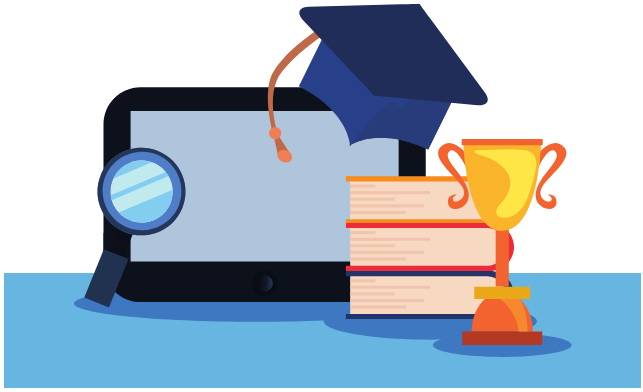 The Brainscape site uses spaced repetition, an effective learning technique using flashcards displayed on the screen. The flashcards contain difficult content that high school students are supposed to be familiar with. But in case of an incorrect answer, the specific flashcard will be flagged for future and frequent review.
You will find that its adaptive flashcards algorithm will make learning faster so you can move on to your weaker areas.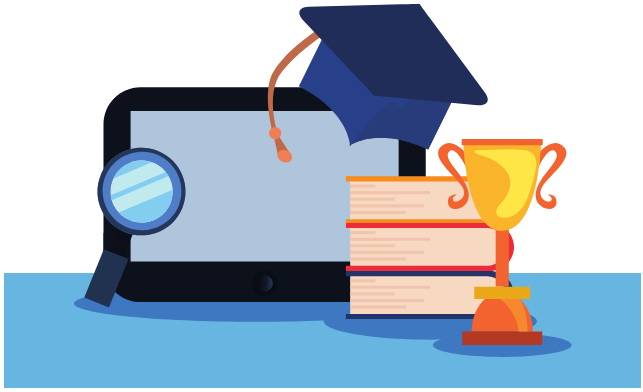 Math is heavy on analysis, so much so that it's crucial to develop your analytical thinking skills. Start with the Analyze Math website since it provides clear, detailed, and complete explanations of the solutions to hundreds of math problems. You will then be able to understand complex math problems that, in turn, increases your chances of getting more correct answers.
The math questions here are also stated and structured in the same way as the SAT.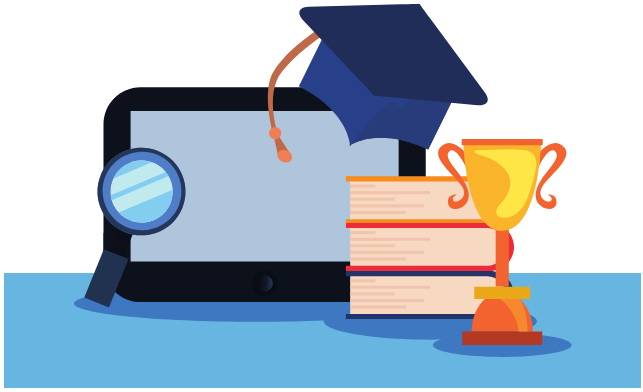 Many SAT prep websites have the whole nine yards that it becomes more of a distraction than a useful resource. This isn't the case with the Free SAT Math site – it's extremely straightforward with a simple layout that focuses on the question at hand. The questions are flashed on the screen one at a time, so you're not overwhelmed with too many texts.
The question, multiple choice answers, and references are all shown on a single page.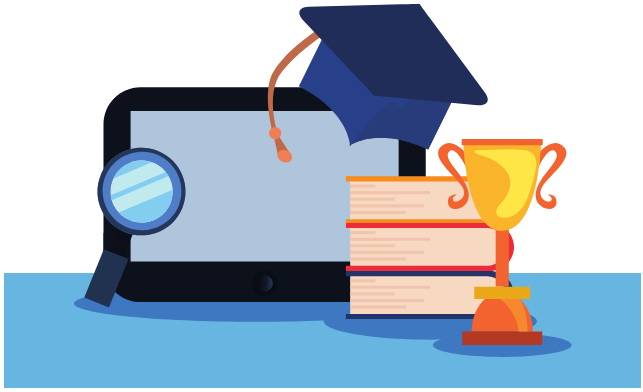 This printable list of math facts and formulas is from the Erik the Red website, and it focuses on everything about math that will likely appear on the SAT. The list is presented in a way that immediately makes sense even to a high school junior, aside from providing concise explanations about math concepts like reals, multiples, and functions.
Be sure to commit to memory these facts and formulas and put them into practice during timed practice tests.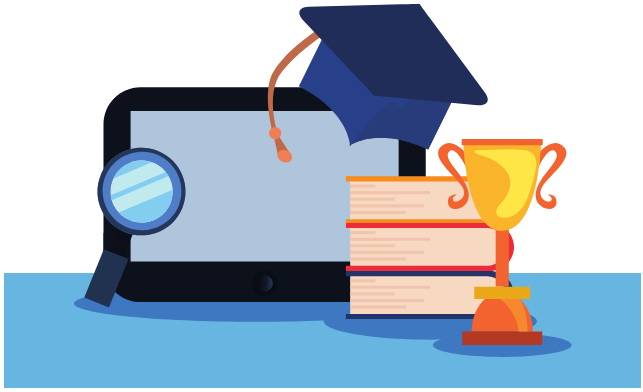 Yet another printable list is the SAT Math Strategies, also a product of Erik the Red's website. You will get essential strategies that can mean the difference between failing and acing the test. These include getting as many correct answers with as few mistakes as possible, keeping track of your place in the test, and plugging in real numbers.
You may want to read other math strategies and guides since this one's on the short, if useful, side.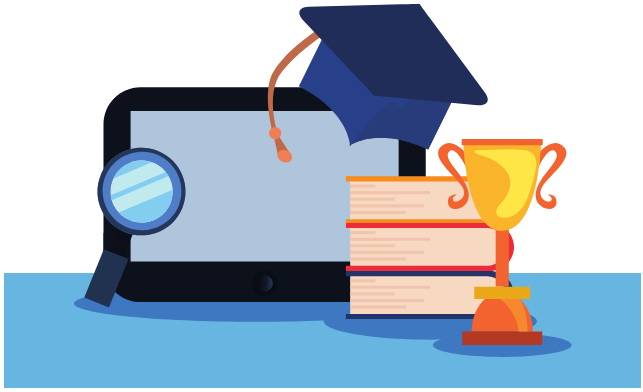 Designed by Jody Steinglass, Adapster is an app with thousands of math-related questions found in the SAT's reasoning test. These questions are designs to challenge every student's reasoning and critical thinking skills that, in turn, will boost their scores. Take note that this is an app exclusive to Apple devices, such as the iPad, iTouch, and iPhone.
You can get customized lessons after taking the diagnostic tests, which are designed to identify your math-related strengths and weaknesses.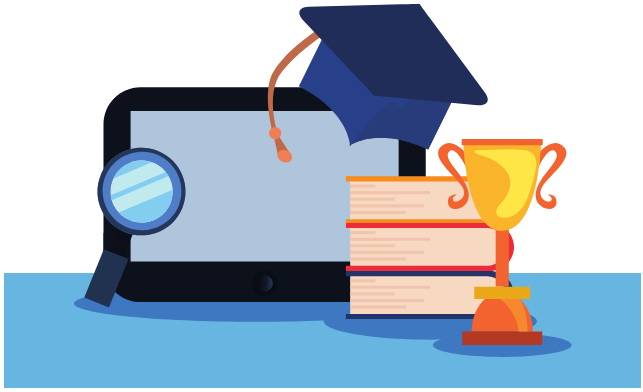 While the list of math vocabulary isn't exhaustive, it's sufficient for students who want to review the fundamentals of math without being overwhelmed by lengthy text. The descriptions are concise yet clear enough to refresh your memory of math concepts that you may not have encountered since your freshman year.
Like most of Erik the Red's guides, this is also a printable list so you can study it in paper form in your free time.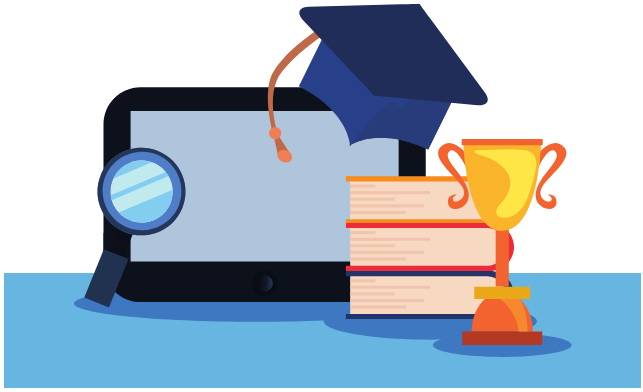 If you're planning to take the SAT's physics test, you may want to print Erik the Red's SAT Physics Facts and Formula guide. Again, it doesn't cover the A to Z of physics because the SAT doesn't demand that you know them. But it's sufficient for students who want to remember the basics the weekend before the actual test.
Think of it as a concise reference sheet that will refresh your memory of the common formulas used in physics.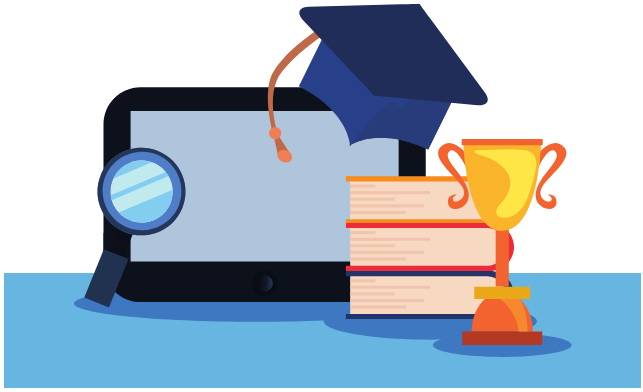 Developed by Allen Resources, Inc., the SAT Math Testbank is effective in simulating the actual SAT. The app contains actual questions from prior tests and refresher questions on a wide range of math topics, even several math vocabulary words. There are about 4,200 questions in it, so you will always have something new and challenging.
Plus, it's a free app, a bonus for cash-strapped students who can't pay the hundreds of dollars of tuition for private tutoring.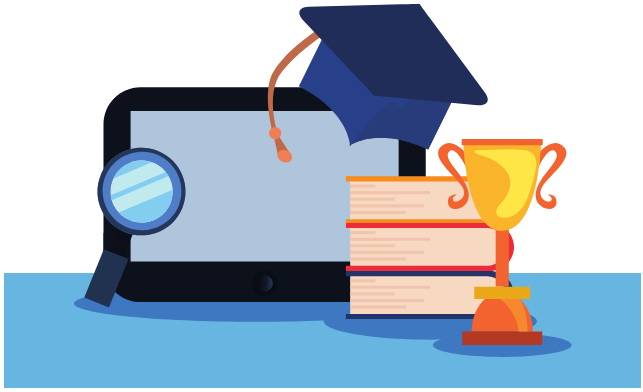 Get your daily dose of SAT math problem and access more than 20 problems and two practice tests on this app's archive! Every challenging daily problem comes with its hints, detailed solution, and other helpful tips. You can also choose by categories, such as geometry, numbers, and algebra, and by the level of difficulty (easy, intermediate, and difficult).
Be sure to solve the daily problems since each one builds on the next.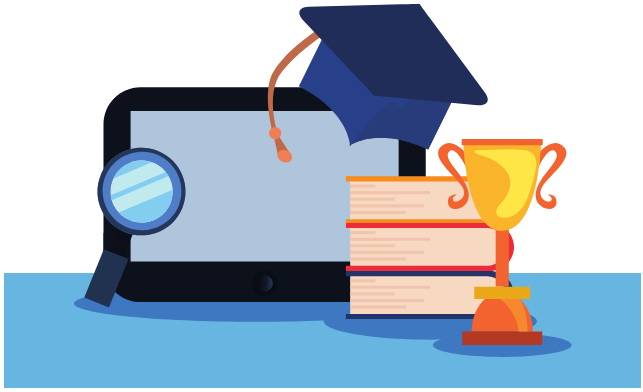 Students who learn better through videos will find the Mathademics' YouTube channel their new best friend in their SAT preparation. Created in 2010, it contains dozens of videos tackling math subjects, including geometry, fractions, and measurement. While it's primarily aimed at elementary and middle school students, its content will refresh a junior and senior high school's memory of math concepts.
The short lessons are also conducive to faster learning since the brain receives brief information better.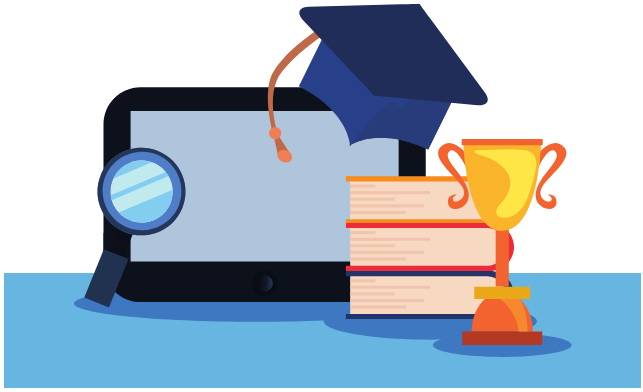 Vince Kotchian is the instructor at this highly recommended SAT prep course that lasts under 1.5 hours. You will know the SAT's structure and scoring system, how to develop an effective study strategy, and answer questions using proven techniques. You will also learn great techniques in writing a compelling essay and dealing with the challenging Critical Reading section.
The video course is divided into eight sections for easy viewing, and it's free, although you will need a monthly LinkedIn membership.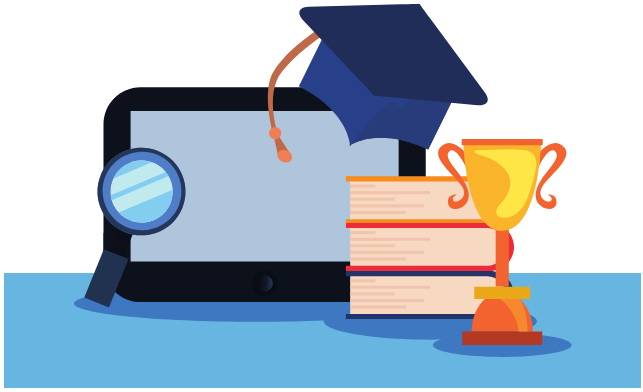 Scott Grierson offers 2.5 hours of a crash course in math, and it's designed for students who want to earn between 450 and 750 on the SAT's math section. You will learn the techniques in quickly solving math problems and using the math formulas to your advantage. The course syllabus includes lessons on SOHCAHTOA, slope, and probability, as well as writing equations and finding percentages, among others.
Be sure to give at least six hours to finish the course.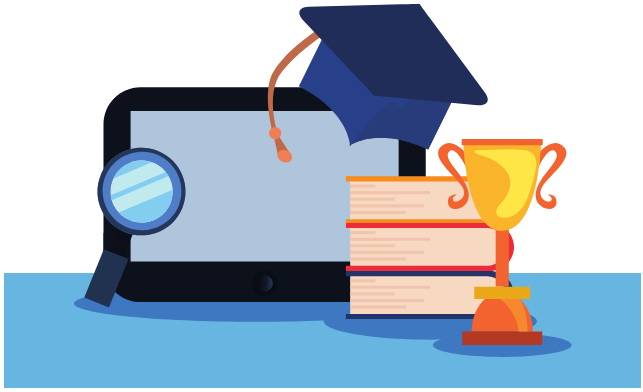 Time is the enemy during the SAT and, thus, students should train themselves to answer questions under time pressure. This is exactly what the Math Brain Booster Games app aims to achieve for its users. You can develop your ability and speed in solving math problems without the use of a calculator.
The app has different training modes, with each one consisting of a series of arithmetical tasks. Your ability will increase with each mode hurdled, too.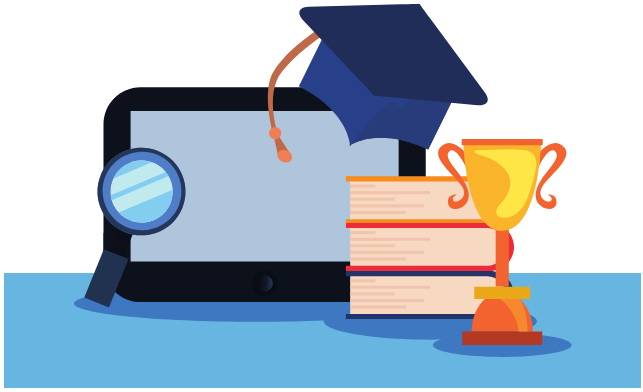 The class packs a punch within its 90-minute duration, and it is well worth your time! You will get a wide range of useful information about the standardized test, from its format to the different types of questions. Your confidence will be greater, too, since the instructors make the SAT less intimidating.
While a 90-minute video seems too long in our instant noodles culture, we recommend sitting through it. There are gems contained in it that will boost your score.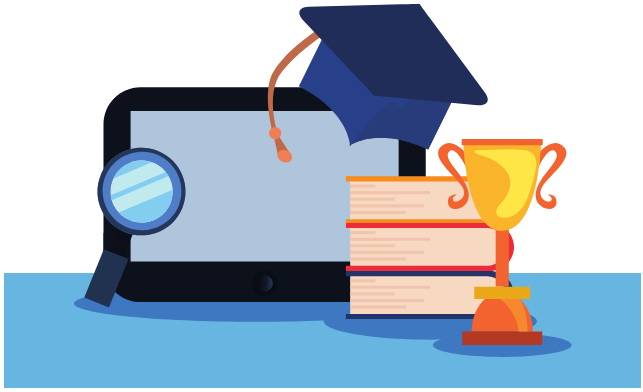 Students who thrive on competition are well-advised to add the SATLadder to their repertoire of SAT prep resources! This is an interactive, fast-paced, and competitive game where players can compete against each other on different topics. These include Mathematics, Critical Reading, and Writing, which are covered on the SAT itself.
There's a lite version for under a dollar and a full version for about $3. Both can be downloaded from the iPhone App Store.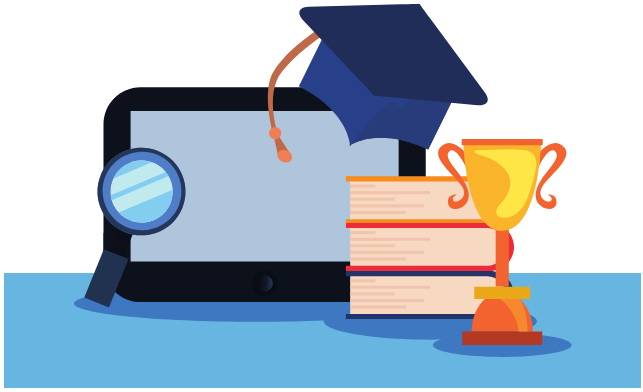 The SAT preparation process can be physically and mentally taxing! Students find ways to make it more enjoyable, and the SATFlash app is among their favorites. You can create a friendly competition with your friends, challenging them to correctly answer as many SAT practice questions as possible.
Aside from the hundreds of practice questions, the app also provides detailed answers and rationales, personalized practice, and progress tracker with a score estimator. Best of all, it's free!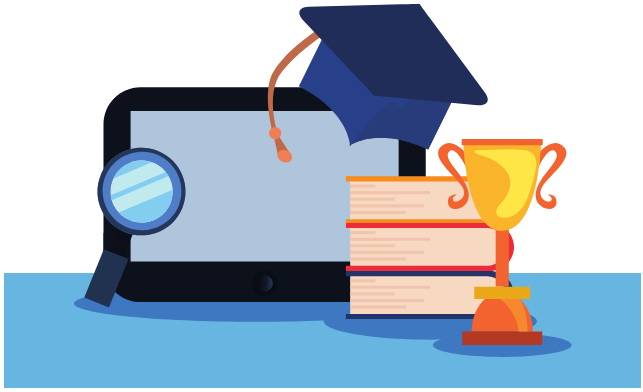 With hundreds of free video tutorials, Brightstorm makes SAT preparation easier for visual and auditory learners. The site has a straightforward format with clear delineation of the subjects tackled in the SAT itself. These include math (algebra, geometry, and pre-calculus), science (biology, physics, and chemistry), and English (grammar, writing, and literature). Just click on the tab to get hundreds of videos for that subject.
You can also get practice tests, in-depth study guides, and complete downloadable materials.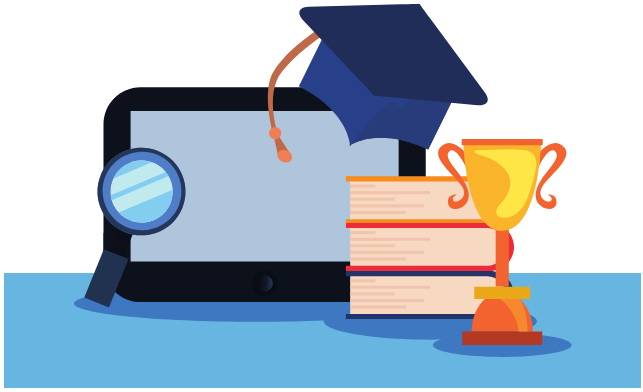 Free practice tests, handouts, and review guides are available at the BWS Education consulting site, and it's popular among SAT preparers for this reason. There are dozens of reliable resources that can be used conveniently, and there are many more being uploaded. Keep in mind that while these are free, these are original copyrighted materials, so appropriate linking is a must.
Students can also sign up for individual private tutoring through the site's Socrates platform.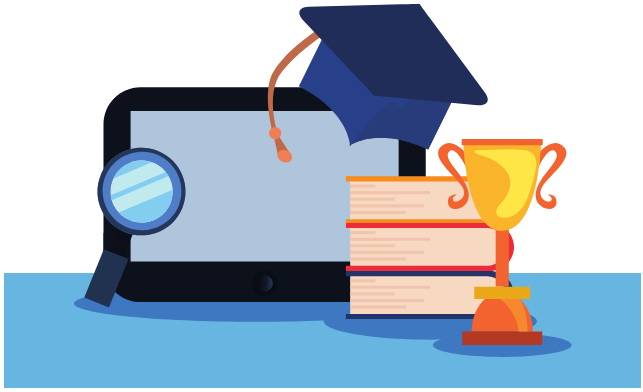 SAT preparation is a rigorous process, and the creators of March2Success know it all too well! The site offers an SAT online course with a full-length diagnostic test that will be used in making a personalized learning path. You will get customized lessons and quizzes based on your strengths and weaknesses, as well as three full-length practice tests with detailed explanations.
You may also enroll under the SAT Practice Tests program, which consists of seven full-length SAT practice tests.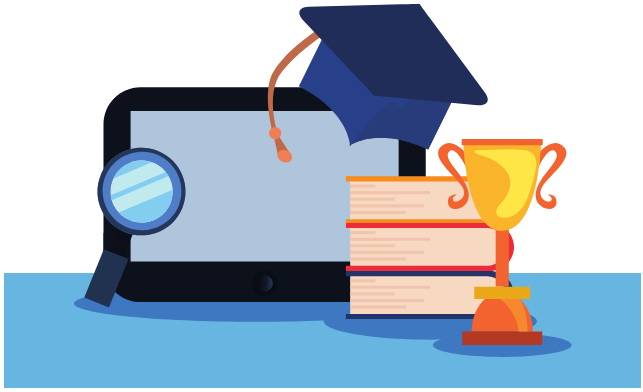 Students can choose between buying the book and downloading the PDF files on the site. We suggest the latter option since these are more than sufficient for the job, not to mention that you can study them on your PDF-friendly mobile device. The downloadable files are divided into three sections, namely, Getting Ready for the SAT, Evidence-based Reading and Writing, and Math.
Get all files, if possible, since these are interconnected in terms of skills learned.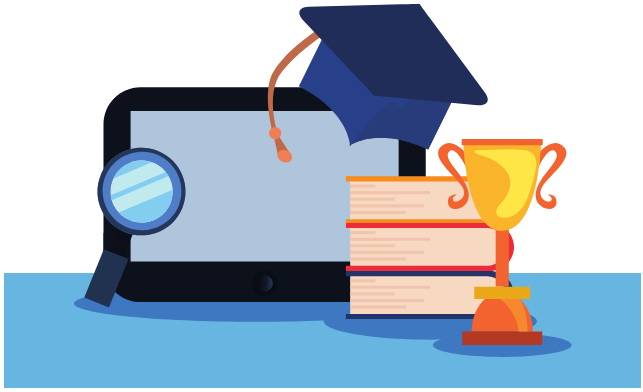 While the ACT and SAT are different tests, you can study for both at the same time using this Magoosh-created app. You will find its content interactive and enjoyable, thanks to the clever use of instructional videos, flashcards, and practice questions. Think of it, too, as a welcome respite from the boredom of books.
Every category in the test has its section, too, so it's easy to use even for first-timers on the SAT bandwagon.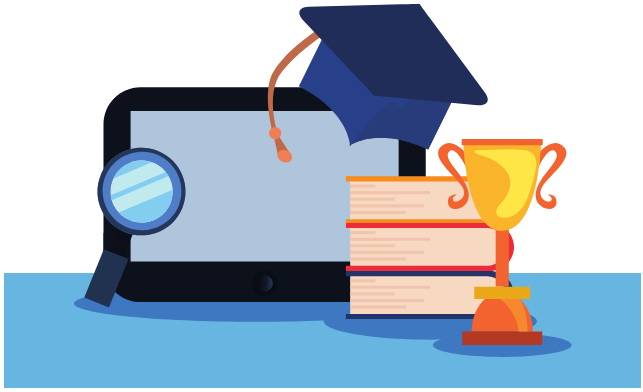 Written by expert SAT instructors, the SAT Up app contains 3,000+ of updated practice questions in Math, Writing, and Critical Reading. The math questions have detailed solutions that can be used as a reviewer in understanding the advanced concepts. There are also personalized daily workouts, vocabulary flashcards and games, and a data-driven feedback mechanism.
On-demand tutoring and coach support are also available. The app designers give a guarantee of an increase of 230 points if it's used properly.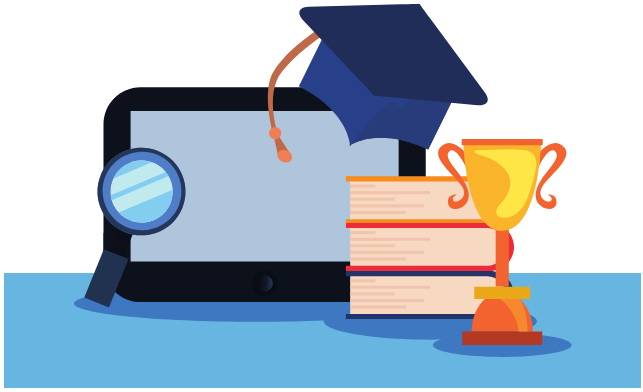 The Veritas Prep site owners offer three courses. The On-Demand Course comes with eight official SAT practice tests, 24/7 access for one year, and study plans and practice resources. The Live Online Courses includes everything on the On-Demand Course plus 25 hours of live classes and a 200-point score increase guarantee. The 1-on-1 SAT Tutoring may be expensive, but it's worth the price.
An excellent feature is that it allows you to repeat your class for free!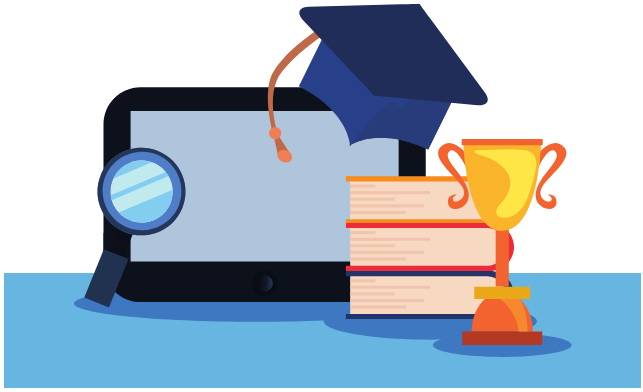 This is a free app with plenty of useful features that every student preparing for the SAT should consider adding to his/her list of resources. You will find new questions being added to the practice questions, a welcome feature to avoid boredom with the same old things. Monitor the number of minutes spent on the questions and keep track of your projected SAT score.
Since it can be downloaded to your mobile device, you will have 24/7 access to it, too.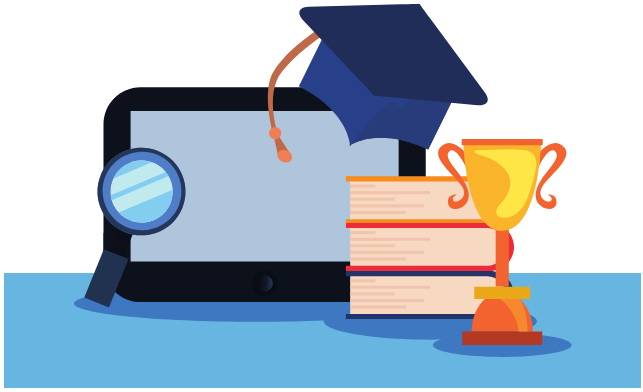 Chegg may be better known for its textbook rentals, both physical and digital, but it's also a good resource for students preparing to tackle the SAT. Many of these resources are for free, but many more are for-a-fee, albeit worth your money considering that their contents are reliable, relevant, and updated based on current educational standards.
There are plenty of SAT study and answer strategies, more than 1,700 practice problems, and plenty of practice tests.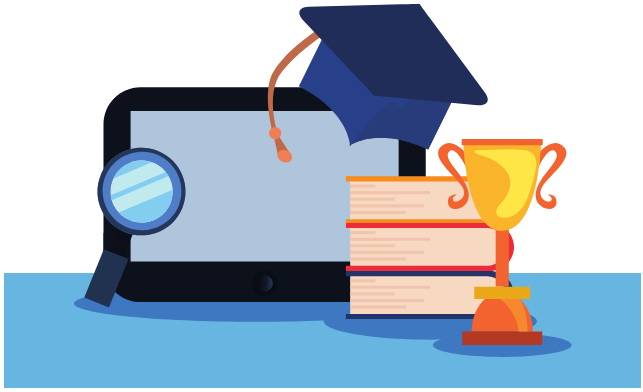 The SAT Genius' free version contains 300 practice questions, which should be enough if you're content with the basics. But if you pay just under a dollar, you will get the upgraded version. You have full access to more practice questions and flashcards as well as a mock SAT with detailed answer explanations and 24/7 customer support.
We particularly like the realistic math practice questions since these also came with clear solutions.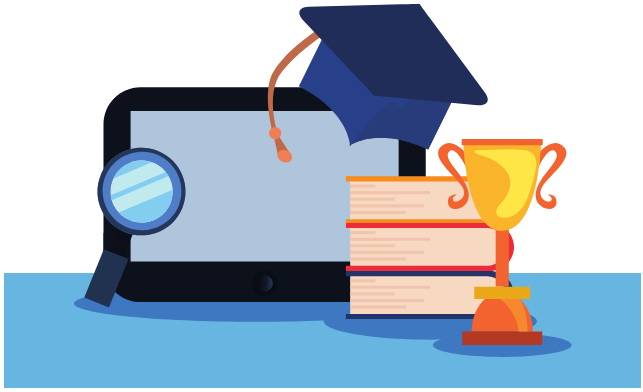 This is a product of The Critical Reader, but it's worth mentioning on its own. The guide contains different sections considered as vital in acing the SAT and ACT, such as taking effective notes, skimming through books, and answering trick questions. You likely haven't read many of the how-to guides here, but you won't experience information overload – the articles are short but sweet.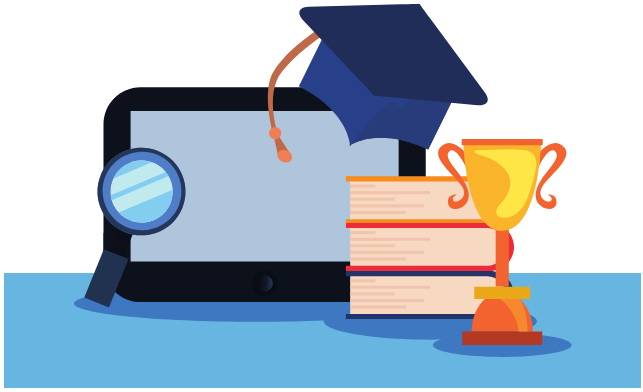 Craig Anthony provides students anxious about their grammar skills the best techniques in polishing them in time for their SAT dates. You will learn how to spot and rectify grammar errors through 34 lectures divided into five sections, including writing overview, strategy, and grammar preparation.
The two-and-a-half-hour course contains two downloadable resources and three articles.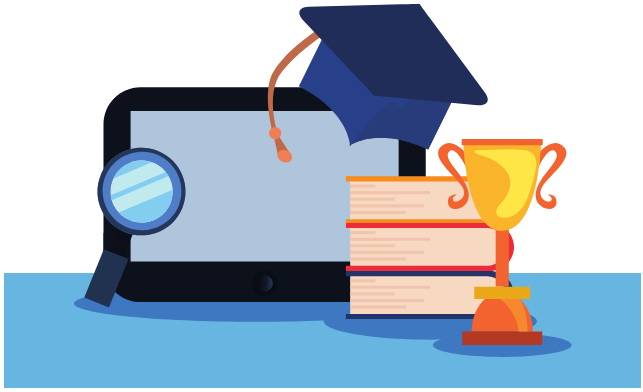 Juggling your personal life with SAT reviews is a tough challenge, and it is best addressed with an efficient study schedule. This is a Magoosh app specially developed to aid students in formulating their SAT study plan and sticking to it. You can use the app whether you're studying well in advance of the test, such as six months ahead, or cramming for it.
The study plan is also based on the redesigned SAT exam introduced in March 2016.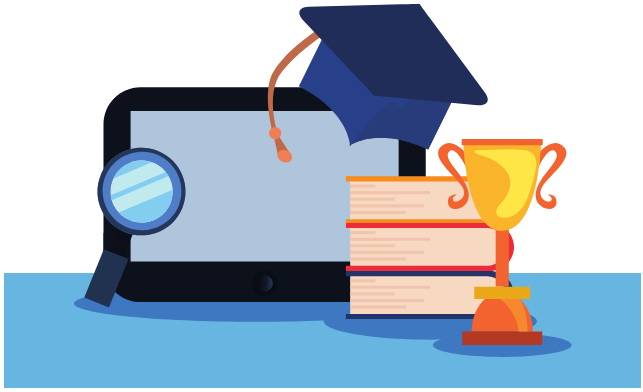 Be warned that this site has basic features and resources, but it's still useful since it offers free interactive practice tests. These aren't your run-of-the-mill practice tests, too, since these come with detailed explanations and automated scoring. You can then practice answering the mock SAT as many times as you can and get instant feedback afterward.
The practice questions are challenging, too, just as the SAT questions are! Reading practice tests will challenge your skills.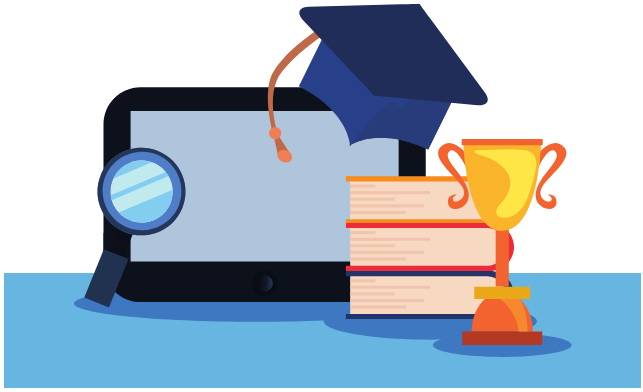 Go to the Academic Earth site for plenty of free SAT courses and videos, most of which are at par in terms of excellent quality with for-a-fee courses. There are six courses to choose from – Beating the SAT Essay, SAT Critical Reading Primer, SAT Math Primer (2 parts), SAT Preparation, and SAT Writing Primer – and each one has sub-categories.
You may consider the site as a supplement to more extensive courses or a diversion from their rigorous demands.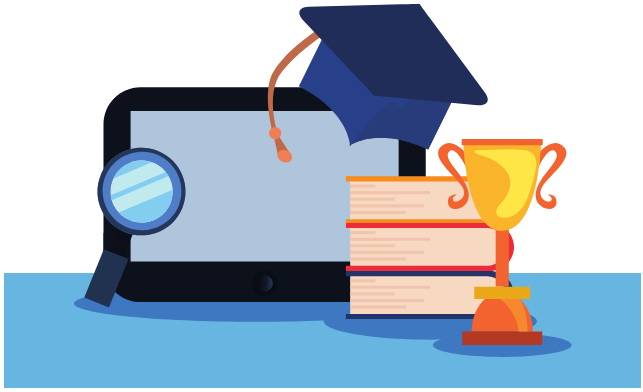 According to the website, students who use the FLEX SAT video program and their other SAT courses saw a 200- to 250-point increase, on average, on their actual scores. The video program consists of a series of video lectures and in-home practice with score results.
Each subject is tackled in eight 1.5-hour sessions with each session consisting of weekly videos, homework assignments and solutions with explanations, and five full-length diagnostic tests.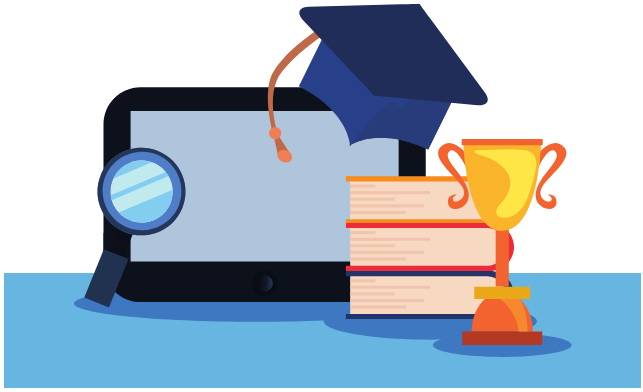 The people behind Higher Scores Test Prep promise the "perfect SAT prep course" with its combo of a clear, proven study plan, customizable strategies for getting your desired scores, and the ability to connect with SAT experts. It's also a flexible program that will fit with any schedule.
Students can choose from two sturdy packages, namely, the SAT Complete Package and the SAT Quick Prep, at different prices. We suggest the former because of its comprehensive and effective resources.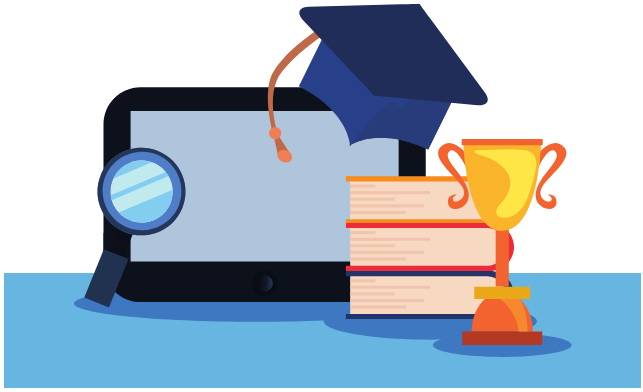 Math is the Waterloo of many SAT takers, but it need not be with the right preparation! Get this video course created by Mason Tang and enjoy 3.5 hours of world-class math instruction. You should be able to master the SAT's math part in a shorter period since you're not just memorizing math concepts – you will learn techniques in reading the math questions and getting the right answers.
Math shortcuts and quizzes are also provided in the course.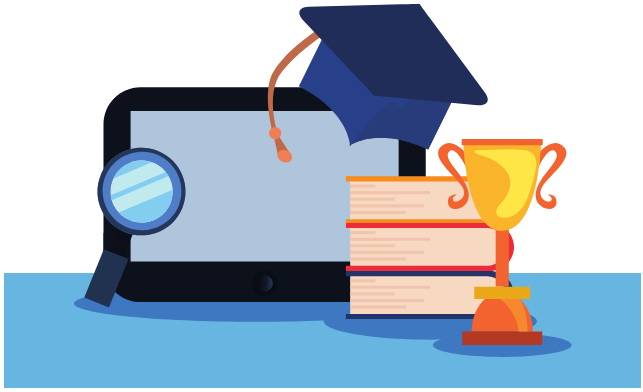 The Method Test Prep way focuses on aligning your strengths to the demands of the SAT and then developing customized study strategies to maximize your learning capacity. This is achieved through a combination of private tutoring, live classes, and practice tests conducted under test-like conditions.
The program, however, is still self-paced, a bonus for students with busy schedules or with their learning timetable. Most, if not all, the activities, are also conducted online for convenience.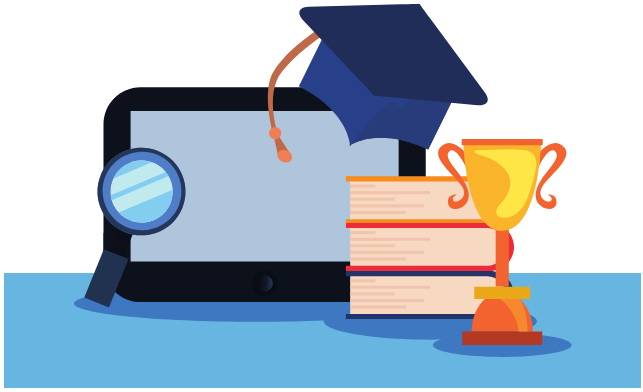 Many of the SAT prep courses are expensive, with hundreds of dollars in tuition. But this isn't the case with PrepFactory! You can enroll in its highly satisfactory SAT prep program for just $100. You will get full access for 90 days to its ACT + SAT prep content, including its software and three hours of one-on-one tutoring, among others.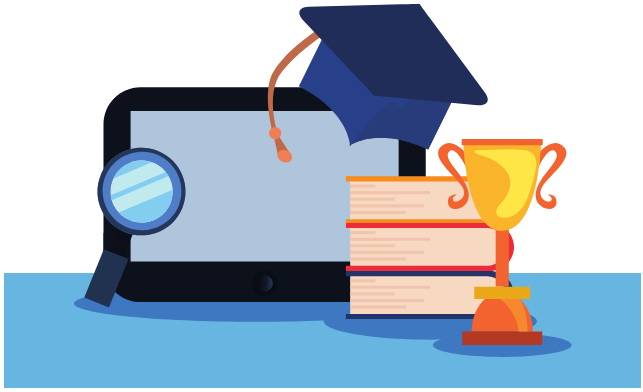 Created by Gain Access, the SAT & ACT Mastery app lasts for six hours, involves 13 downloads, and contains 29 lectures. You will learn time-efficient ways of handling the SAT sections and, thus, improve your score. Your download will include study materials, practice questions, and lessons that are designed to test your mettle.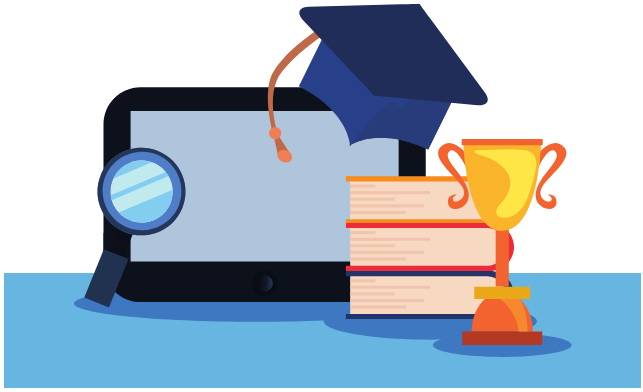 This is a College Board site, but it's worthy of being mentioned separately because of its value for SAT preparation. You can download eight real SATs from previous dates for free, and each test comes with at least five downloads. While the College Board changes the SAT content as it deems fit, we can surmise that its questions follow a similar vein.
The practice tests include detailed answers and explanations, and you can score your test.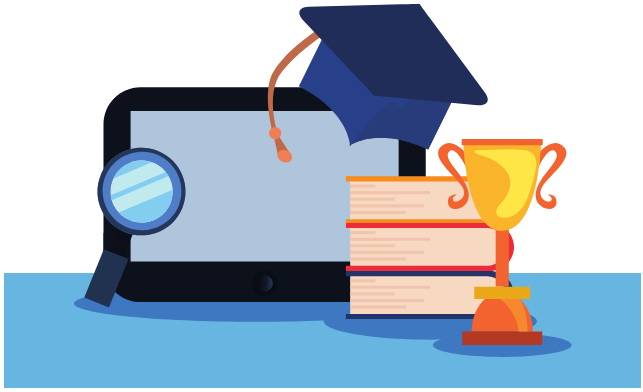 Visual learners will find the Prepped and Polished website as a treasure trove of learning materials suitable for their learning style. You will find hundreds of free podcasts and video tutorials covering topics related to the SAT, from its background to effective ways of answering its questions. You can find answers to your questions pertaining to the essay portion and the subject tests.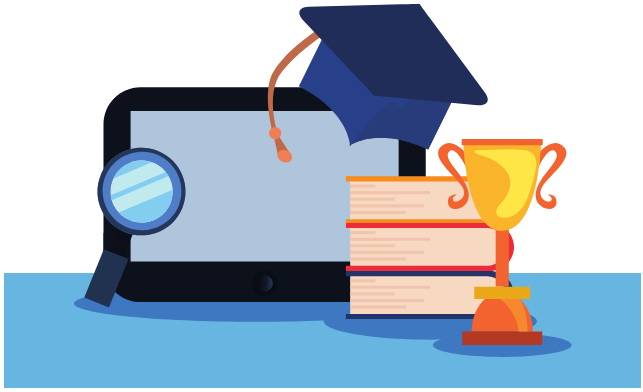 With Olive Book's interesting video content, students preparing for the SAT will keep their attention glued to the screen and learn more in the process. We love the visually striking animation combined with the excellent breakdown of the subjects covered in the SAT, a must if you want students to maintain interest.
The site also offers several discounts and deals for students who qualify for financial aid or who order the course as a group, and a satisfaction guarantee.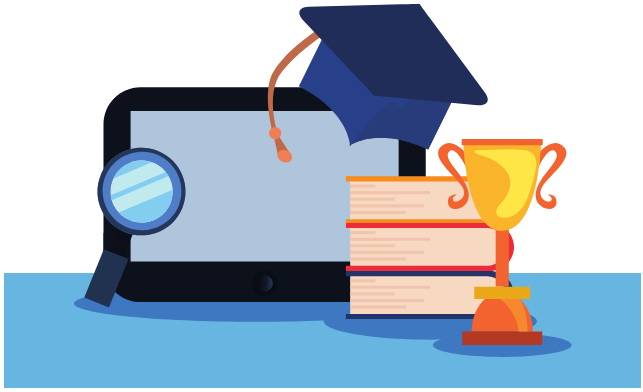 Debbie Stier created the Perfect Score Project is a way of connecting with her son and his academic struggles. Today, it's an excellent resource for students, and even their parents, to transform the SAT prep process from an intimidating challenge to a triumphant victory. Such is the resource's usefulness that Stier has been featured on several television shows and publications.
The site also offers tutoring services for students who want one-on-one personalized attention as part of their goal to ace the SAT and get into the best universities.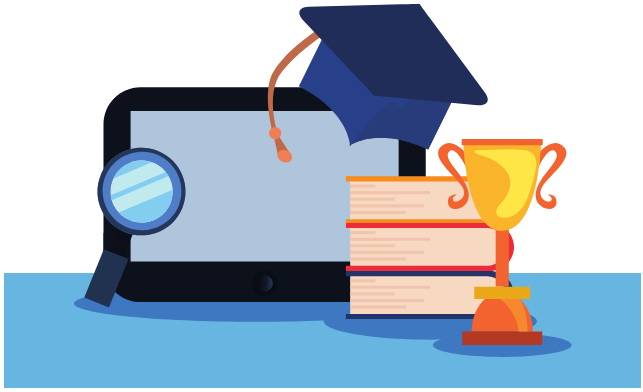 The Study.com website offers easy-to-understand yet stimulating educational videos that can be watched in 10 minutes or less on your mobile device or computer. You can take the short quizzes after watching a video to test your understanding of the video content, as well as print study materials and practice tests. You have a comprehensive SAT prep course that can be accessed 24/7.
Other features include helpful tips to reduce your test-related anxiety on the big day and assistance from the instructors.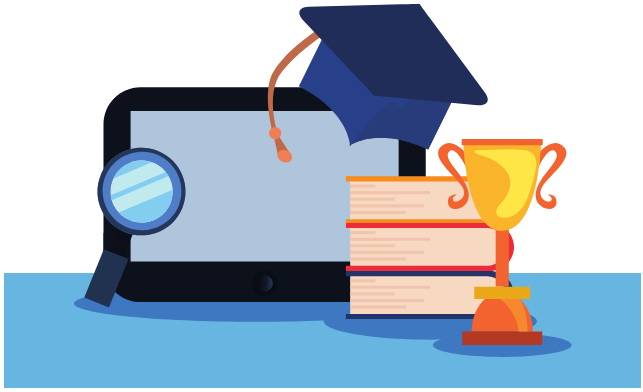 If you're looking for fantastic one-on-one tutoring, you will find it at StudyPoint! You have three choices in packages, with each one consisting of SAT content, including full-length practice tests, personalized homework, and study and answer strategies. The packages vary in duration, too, from 10 and 18 hours to 30 hours. The 18-hour and 30-hour packages come with a score increase guarantee.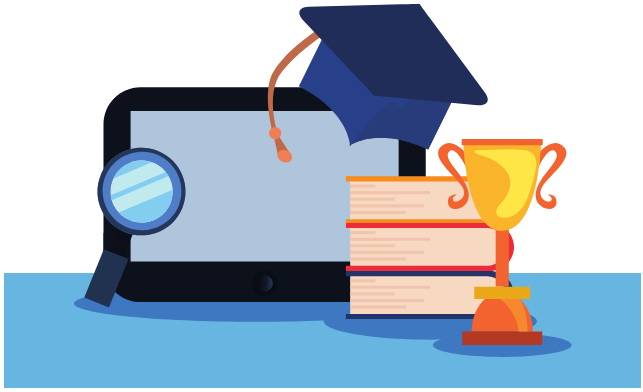 This is an online, video-based standardized test preparation resource developed by Brooke Hanson, a perfect SAT scorer and Stanford University alumni. Known for its world-class features, this site contains online tutoring videos organized and designed for an easier understanding of the lessons.
The straightforward lists of free practice tests are updated regularly, an assurance that you won't be answering outdated SATs from before March 2016. There are also scoring guides, and essay prompts.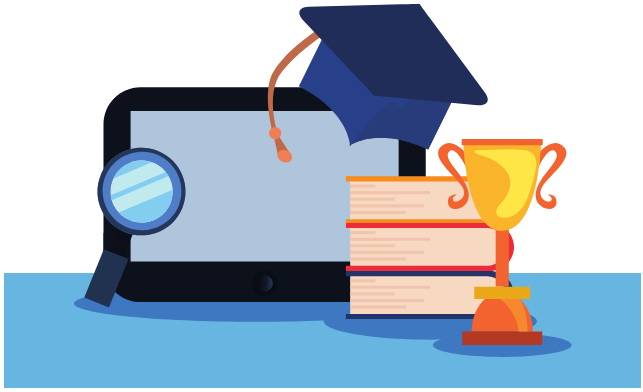 We included the Offtime app on the list because it's useful on decreasing distractions that can ruin your concentration. It silences your phone's app calls, texts, and notifications for as long as it stays locked. You can also restrict access to specific apps if you're looking forward to certain notifications and track your phone activity, among other features.
This is free for Androids on Google Play while a lite version is available for under a dollar for Apple iOS devices.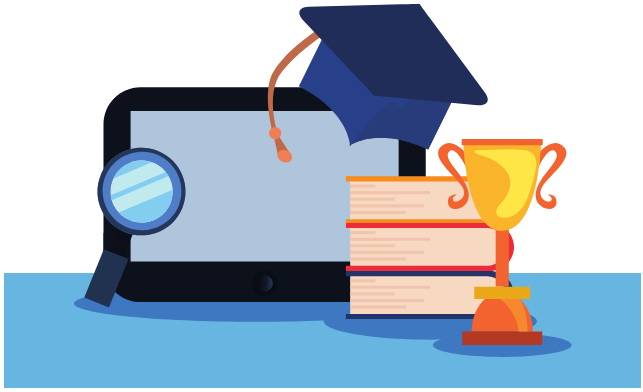 Task management is the main feature of Remember the Milk app, and it's free for download. You can set and organize reminders according to your needs, such as subject, priority, and due date. You won't have to worry so much about forgetting important SAT-related reminders or losing your handwritten reminders.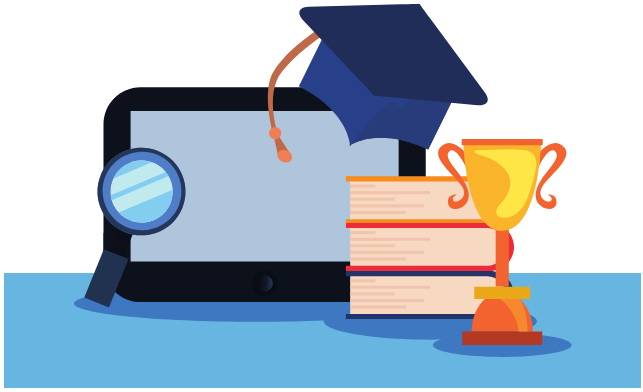 Undoubtedly, SAT preparation is stressful so much so that it can induce severe anxiety attacks in students who didn't have them before. You will want to download this app so you can get away, so to speak, from the stress and focus on your mental health. You can engage in meditation and mindfulness exercises, as well as listen to its soothing recordings to stay focused on your study time.