Most high schools offer college courses to their students while still in the program. This means that you can earn college credits while you are still in high school. Admittedly, this can be a challenge, but this is a great way to get a head start on your college education.
Take Advanced Placement or AP Classes
If you have recently enrolled or entering an online high school soon, you must focus on getting an impressive high school transcript. Taking an Advanced Placement (AP) class will show future admissions committees that you can survive or even thrive in college. Admissions officers find AP courses useful in selecting the best candidates for admission from a big pile of applications. This is especially true at selective colleges and universities that emphasize a student's academic performance. Plus, the fact that AP courses are available in an applicant's high school indicates that it is committed to assisting their high schoolers in their academic journeys.
What is Advanced Placement?
Advanced Placement (AP) is a program run and designed by the College Board. The College Board is the same institution that oversees the SAT, SAT Subject Tests, PSAT/NMSQT, PSAT 10, and PSAT 8/9. AP is offered to high school students, both in traditional and online high schools, the opportunity to take college-level courses in various subjects of interest.
The program was created in the mid-1950s to resolve the widening gap between high school and college. However, it was officially launched in 1956 when the College Board ran the program called the College Board Advanced Placement Program. Every year, more and more students take AP classes. Roughly 2,825,710 students took at least one AP class in 2019, which was a 1% rose by 1% in 2018. If the numbers do not convince you, here are a few benefits of the AP Program:
Having an edge in college
You ]earn college credits by taking AP classes before you even enter college. Most importantly, you are better prepared for college than your peers who did not get into the AP program.
Earn Advanced Placement
Depending on your AP score or AP subject test scores, you can skip introductory courses in college.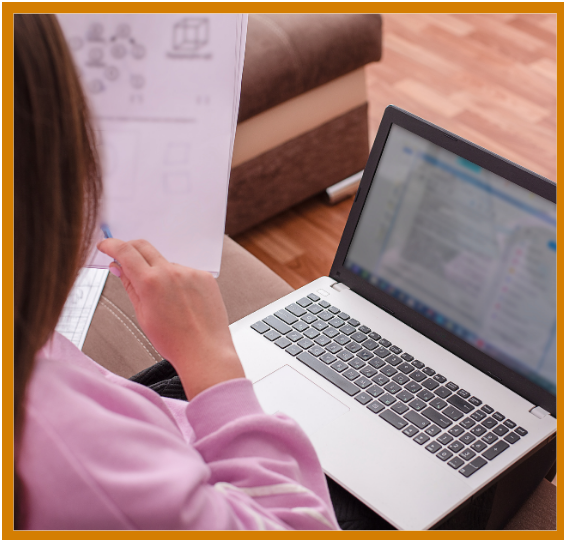 Save on cost and time
Having earned AP class credits opens up to the possibility of graduating college ahead of time. This means that you get to save money on tuition and other fees.
Experience college early
Getting through the AP program will familiarize you with college rigors, ultimately making you more confident once you get into college.
Develop key college skills
As early as high school, you get to learn critical skills that will get you through college and in your professional and personal life. This includes time management, critical thinking, research, communication skills, and networking.
Explore different courses and areas of study
Unfortunately, not all online high schools offer AP classes or coursework that you are passionate in. You can take AP classes in a nearby community college, in another online high school, in online colleges, or free through various online platforms. You might end up discovering your passion that will lead your career path.
Here are the AP courses that are usually offered in your online high school:
AP English Language and Composition
AP English Literature and Composition
AP U.S. History
AP U.S. Government and Politics*
AP Macroeconomics*
AP Microeconomics*
AP Psychology*
AP World History
AP Calculus AB
AP Calculus BC
AP Statistics
AP Biology
AP Chemistry
AP Environmental Science
AP Spanish Language
AP French Language
*One-semester course
Make New Friends
Taking AP courses online will give you the chance to make new friends. This will allow you to communicate with your peers from every part of the country. There are online group chats and forums, as well as other digital communication with your classmates. Of course, when it is possible, you can even set up a meeting with your peers. This means you can make friends and connect with other people beyond your geographical borders.
If you are ready to take on the challenge, AP exams are administered every year in May at various high schools and exam centers. However, due to the pandemic, the scheduled AP exams in 2020 was moved to October. Did you take the AP exams in October? You may view your result online. But if you are still thinking about taking AP classes, you should prepare for the exams.
Exams are typically divided into three sections– a multiple-choice section, free-response section answered in essay form, and through-course performance. The multiple-choice section is checked and scored by a computer while the free-response section is assessed and scored during the annual AP Reading. This is held during the first two weeks of June. The College Board specially appoints college professors and experienced AP teachers to score the free-response section and through-course performance.
Scores in the first two sections are combined to get a composite score and then translated into the 5-point score, with five being the highest. If you aim to impress your admissions officer, getting a score of 4 or 5 will get you there. It will also help you to skip on introductory courses required in your first year in college.
Dual Credit Programs
Taking dual credit courses will also allow you to earn college credits while still in high school. High schoolers in K12-powered online high schools get to have the advantage of taking dual credit courses.
You can enroll in courses at participating colleges and universities. Eventually, you can apply your course credit to both your high school diploma or towards your college degree. Dual credits or sometimes referred to as "early college credits," you will get to experience a taste of attending college. AP program and taking dual credits will bring the same benefits. But credit availability transferability will depend on the participating school.
Take free online college courses from various colleges and universities worldwide and apply it towards your high diploma or post-secondary education. You can even take classes from some of the world's most exclusive Ivy League schools like Harvard, MIT, Brown University, and more.
Choose from 35 online courses you can take online. This is a catalog or AP classes, high school, and college-freshman-level courses that you can credit to your diploma. You can also find free courses in Coursera or edX through the Massive Online Open Courses (MOOC).