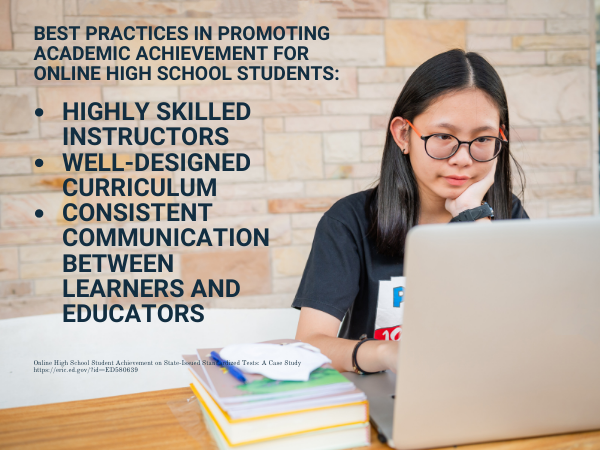 The number of students choosing online education is on a steady rise. In 2018, 21 percent of elementary and secondary public schools and 13% of private schools adapted to the distance learning system and offering fully-online courses to deliver to their students. There were 3 million students enrolled in at least one online course and 1.6 million in completely online classes. Students get the flexibility and convenience they need and will not have to worry about missing classes. Teens enrolled in online high school can contribute to the family in their little ways by helping their parents with household chores or keeping expenses low.
What's more, students can choose their learning environment and course topics. These are some of the substantial drivers of the growing popularity of online education. There is more accommodation for students' learning styles, which greatly contributes to their grading and testing performance. Online high school students are just as successful as traditional high school students attending college.
A 2017 research disputes as to whether online high school achievement was higher than traditional high school achievement. It reported that traditional high school students performed better than online charter high school students. However, it was not the same for Georgia Virtual High School. A research project pointed out the best practices in promoting academic achievement for online high school students. These practices include highly-skilled instructors, a well-established curriculum, and consistent communication between the learners and educators. Considering what it takes for students to perform well in online classes also depends on students' discipline, parent involvement, and determination to succeed. It only makes sense that online high school can be challenging because meticulous time management is also needed. These factors will help parents and children stay on track and perform well in school. Students can stretch their opportunities by taking honors or advanced placement courses that will surely build a good college application.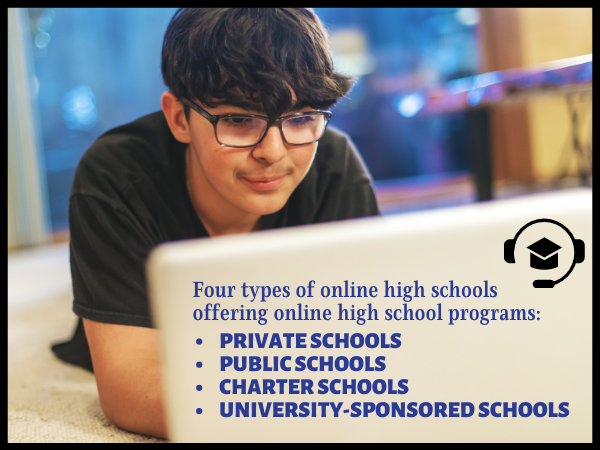 The next thing high schoolers need to consider is getting into college. Some are hesitant because a college might not consider an online high school as a real school. Then again, most colleges and universities accept and view online high school diplomas just as they regard traditional schools. Their admission requirements are much the same irrespective of the high school you have attended. Ultimately, what matters to them is the accreditation of both traditional and online high schools. But how do you prepare for college applications with an online high school diploma? Besides attaining a high GPA and the college you are applying to, standardized tests are basically what you need to help colleges determine your future performance. Preliminary Scholastic Aptitude Test (PSAT), Scholastic Assessment Test (SAT), American College Test (ACT), Advanced Placement (AP), and SAT Subject Tests are the standardized tests you will have to anticipate. These tests measure your aptitude in different areas, such as math, vocabulary, science reasoning, and grammar skills. The importance of these tests depends on the college's approach to and policies for their admission.
Homeschoolers, non-traditional, and online high school students can participate in standardized tests just as traditional students can. Typically, colleges put more weight on your standardized score among the admission requirements. Depending on the school's requirements, taking two SAT II tests may also be recommended.

Four types of online high schools offer online high school programs:
Private Schools
Public Schools
Charter Schools
University-Sponsored Schools
These institutions have to be accredited, and certified teachers teach their programs. Students may choose between a general curriculum or a college-prep diploma. Taking advantage of Advanced Placement classes or dual enrollment will pave the way for student's college. Students access their coursework and projects through the school's online management system, but they may also purchase physical textbooks, DVD's, and other types of learning materials. They communicate with teachers via email, video conference, social media apps, or the school's online forum.