Home schooled students score, on average, ten to thirty percent better than their fellow students in the public-private brick and mortar schools at the same grade level. Home schooled students also show to be above average in their leadership skills, have higher self-esteem, and are more likely to serve their community. All of these qualities are what colleges regularly look for when considering admission into their institution. These students also are more likely to score well on tests like the ACT and SAT.
Studies find that the education level and income of parents had little effect on what the students were able to achieve through online education. The facts are that the student to teacher numbers play a huge roll in what your student can accomplish. A lot of online schools have teachers that can talk one on one with your student giving them access that is just not available in the normal brick and mortar, or public-private school system, where you may find over 30 children in one class room at any given time.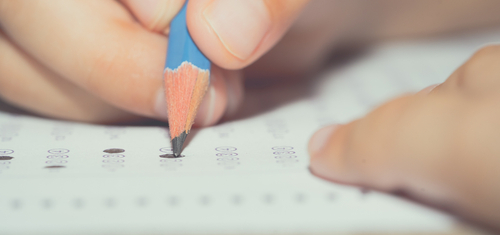 Also, the attention and focus your child gives any given subject through online schooling is vital to their ACT scores… in other words, if something eludes them, it can be perfected before moving on. With virtual schools, the child's pace can be set to their own needs and with that they can slow down or speed up according to how they learn, overall, making the testing less stressful and more certain.
With the social pressures of today's society on our children taking affect and causing issues, online high schools are becoming more and more popular especially among Christian families who want more control of what their student encounters from day to day and the test scores show the positive effects Online School Programs are having.
Check out our Online Virtual High School Ratings List.